Travel Insurance
In most cases, your travels will go with without a hitch but it is vital that you are prepared for the unexpected.
It is an important part of your booking to make sure you have adequate travel insurance in place to cover such things as needing to cancel your holiday booking (for whatever reason).
Of course, travel insurance is also there for the major things as well. The last thing you want is not to have the support or financial means by which to get treated and flown home. Without travel insurance in place, an emergency evacuation can be very costly. For that alone, travel insurance is worth every penny.
It can, however, be a little confusing, so One Traveller has teamed up with Citybond Suretravel to provide you with a competitive insurance product with no unnecessary age loadings, which includes:
No age limit on Trip Travel
FREE cover for over 300 medical conditions!
3 levels of cover to choose from Supreme, Premier or Economy
Medical expenses up to £10 million
Cancellation cover up to £10,000
Baggage cover up to £3,000
As a One Traveller guest, you will receive an automatic discount on the quotation provided.
*Please note that One Traveller cannot help with insurance queries, offer advice or deal with claims, please contact Citybond Suretravel directly on 0800 093 4647 and quote reference Y3177 for more information.
It is an essential condition of you booking a holiday that you take out adequate holiday insurance, covering at least circumstances leading to the cancellation your booking and providing sufficient medical cover for illness or injury and repatriation while overseas.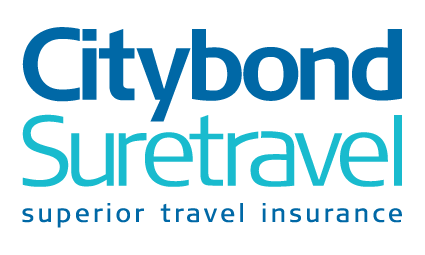 As a fully bonded member of ABTA, One Traveller can suggest you insure with CITYBOND SURETRAVEL. They offer comprehensive insurance policies for travellers aged over 50, including annual policies for those up to the age of 85. Cover for many pre-existing medical conditions can also be included. Freephone 0800 093 4647 and quote our ABTA number, Y3177, for a 10% discount.