Your Tour Managers
Your Tour Manager is the friendly and welcoming face of One Traveller during your holiday. They will be your companion during your trip, staying at the same hotels and dining with you. They will greet you at the airport, assist you with check-in and remain a friend to the group throughout.
Our Director was a Tour Manager himself before starting One Traveller, so knows the difference that the right person can make to a holiday. Each one is therefore carefully selected for their first-rate organisational skills, travel knowledge and – most crucially, their caring, sensitive attitude and ability to make people feel instantly at ease. They are the glue that brings a group together, ensuring that each person gets the most out of the experience and that nobody feels left out.
We are very proud of our Tour Managers and their impact upon our guests' holiday experiences cannot be underestimated. Several of our guests book their repeat holidays just by knowing who their Tour Manager will be.
Our Tour Managers are all excited and raring to go.
Alison Bisset
Ali has worked in travel since she was 19 and lived abroad for 15 years. After a 10-year break to raise her two children, she returned to lead group tours around the world, something she describes as an amazing and highly pleasurable experience! Ali leads many of our holidays throughout Europe and in the UK. She also spends time in our office, so you could find yourself talking to her when you call us.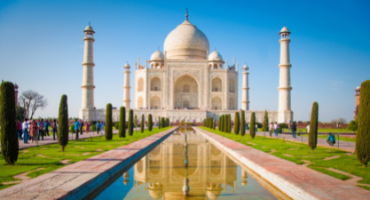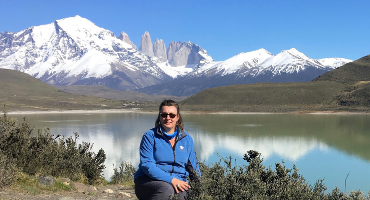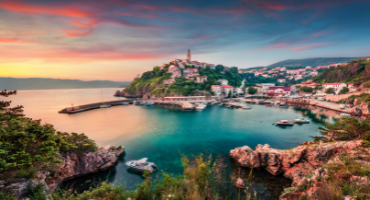 Jonathan Clarke
A Tour Manager for over 15 years, Jonathan describes his life as one big adventure. He loves meeting new people, which he says ensures his role never gets boring or repetitive, no matter how many times he has conducted a particular holiday. He says the best thing about tour managing is not just travelling the world, but also the satisfaction when guests say that they've enjoyed their best tour, or that they are excited enough to book another holiday soon after they get back home.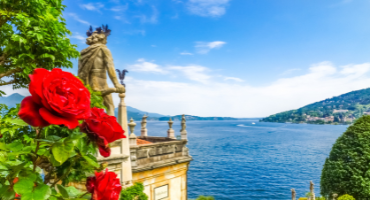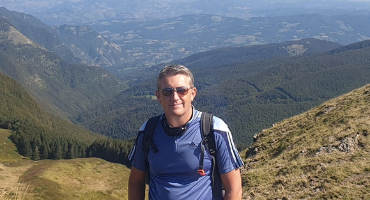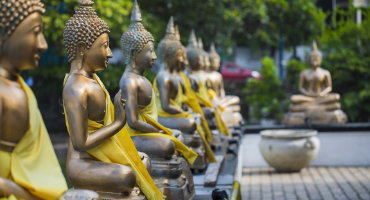 Robert Sharp
With well over a decade of tour management under his belt, it is no wonder that Rob describes his role as less of a job but a whole way of life. He has extensive knowledge of large parts of Asia, Europe, the United States and Australasia, meaning our guests get to experience their chosen destination to the fullest extent possible. Rob describes his greatest job satisfaction as knowing that his actions help make lifelong memories for his guests.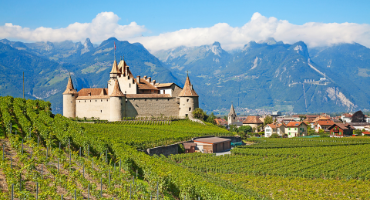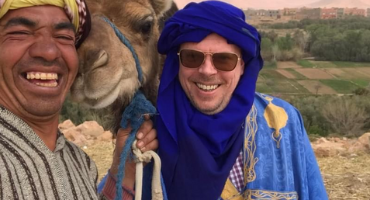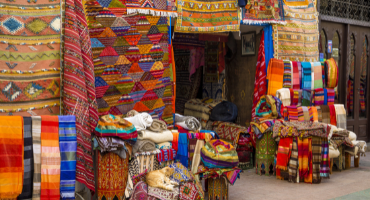 David Coatsworth
David is a recent addition to our family of Tour Managers. He cares passionately about his guests and that they enjoy the best possible holiday experience with him. He has considerable experience and a diverse career background to draw upon, ensuring that those joining his holidays enjoy a safe and unforgettable experience. David feels that travel provides an opportunity to discover, experience, and share, and to build friendships as we better understand so many fascinating and enjoyable aspects of our wonderfully beautiful and diverse world!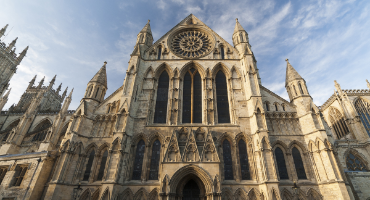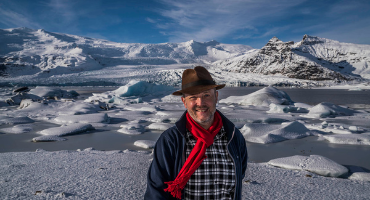 David Crawford
Currently living in Spain and having spent the last 27 years on the road as a Tour Manager, David is a charismatic chap who knows the world. He is fluent in Spanish, German and French (with more to come!) and loves to immerse himself in the areas he visits. There are few places in the world he is yet to visit, and you can be sure that this considerable experience will help you see the true face of your chosen holiday destination.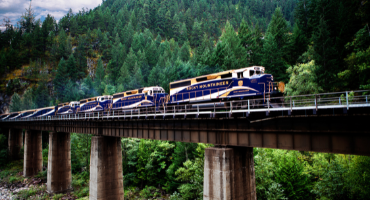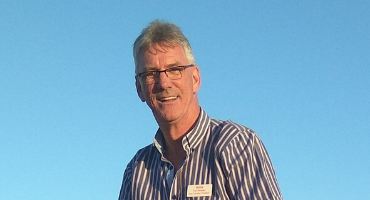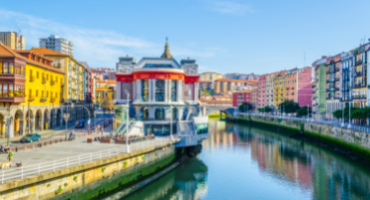 Phil Costis
A true veteran of the travel and tourism industry, Phil has almost 40 years' experience which he is keen to impart upon his guests. He speaks French and Spanish and is known for his passion for travel, good organisational skills, and a strong sense of humour. Phil describes it as a privilege to work as a Tour Manager and says that his aim on every single holiday is to help guests make the most of their experience; to relax, feel comfortable and know they are being well-looked after.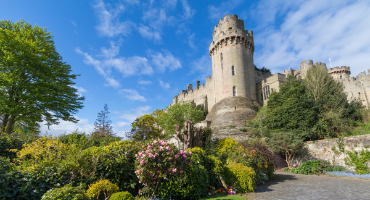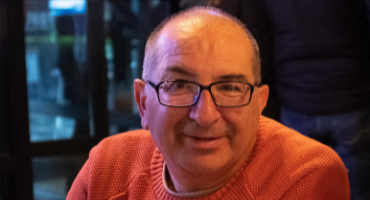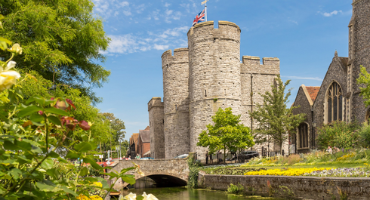 Charles Darkin
Charles has lived in Prague for over 10 years and speaks fluent Czech. He is a qualified local guide there and also teaches English to local Czech students. If you join him on a visit to Prague, his aim will be to get you speaking Czech by the end of the holiday! Charles also escorts many of our UK-based holidays, bringing his cheerful nature and gentle humour along, while ensuring you are well looked-after and get the most out of your holiday experience.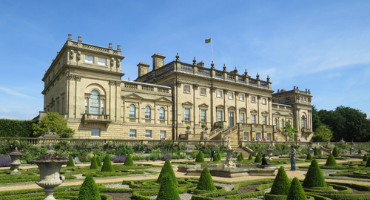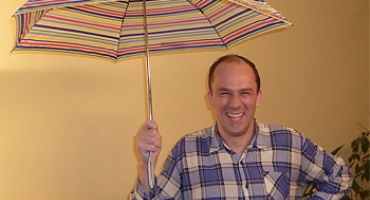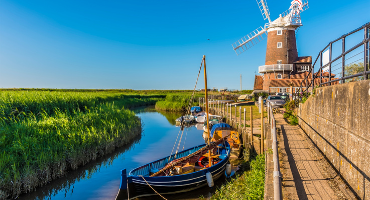 Sandra Lena-Johnson
Sandra is a recent addition to our family of Tour Managers and comes to One Traveller with over twenty years' experience. She describes her job as a great privilege and one that comes with considerable responsibility to her guests (or future friends we have not met yet, as she puts it). With international travel being a part of her life from a very young age, Sandra has found herself picking up new languages, customs, and history. This wide-eyed joy of traveling and what she describes as the richness and beauty of each country and its people, is something she excitedly shares with her guests, meaning those traveling with her (especially to Italy, or her native Croatia) are left eager to continue their adventures.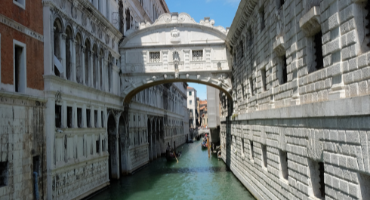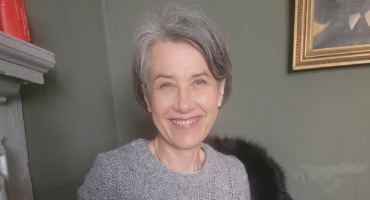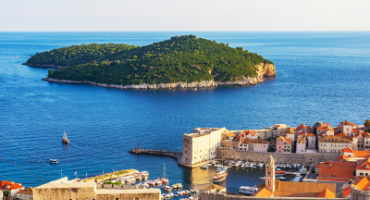 Byron Jones
Byron began his working life as a teacher of geography and geology in Hampshire. In those formative years he developed a passion for rural and urban landscapes around the world. The following 28 years working for a multinational IT company gave Byron the opportunity to travel to many foreign countries. Byron joined One Traveller in 2018 and has worked as a Tour Manager for over a decade now.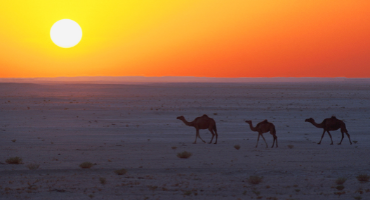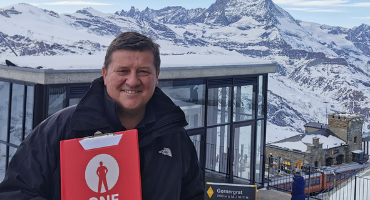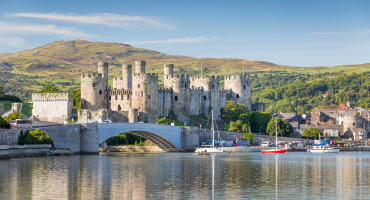 Penny Jones
Penny has devoted much of her life to tour management. She still enjoys it all today as much as she did on her very first trip on 16 July 1973! Penny is a fan of One Traveller's inclusive itineraries, as it means Tour Managers are left free to concentrate on helping our guests have the time of their lives! She works hard to maintain that every guest, although part of a group, is treated as an individual and makes sure that everybody has the holiday that they are hoping for. Penny played a major role in setting up our partnership with the Sunshine Orphanage in Luxor, Egypt, along with her fellow Tour Manager Carole McKenna.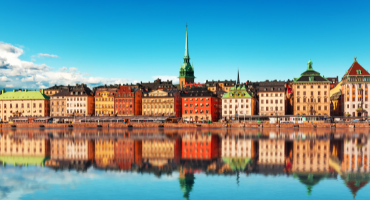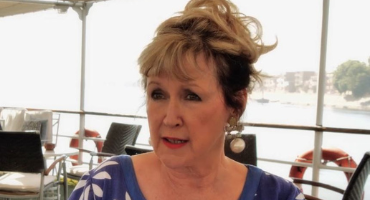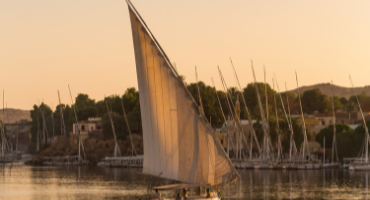 Richard Lord
Richard has lived in Italy and America and has travelled extensively as a tourist and Tour Manager. There are not many places left in the world that he hasn't yet seen! He says that being able to show people around the world is a great privilege and he enjoys immersing people in all aspects of the countries they're visiting together - from the food to local traditions and cultures. Richard describes his best reward in the job as when his guests say how much they have enjoyed their experiences on tour.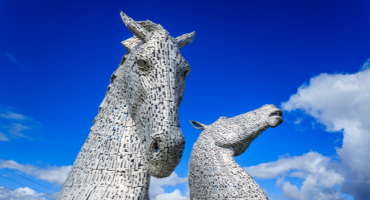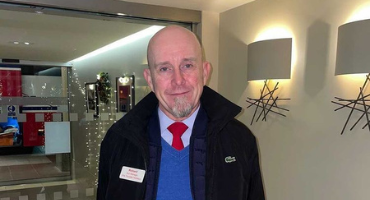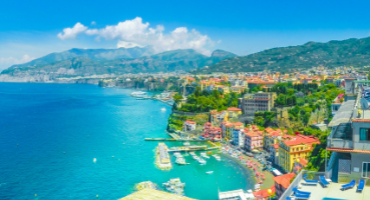 Jan Lumley
Jan has worked in travel for over twenty years after a career in advertising. She leads One Traveller groups all over the world but her real passion is Italy and especially Lake Garda. Jan's love of the country's culture, scenery, food and its fabulous cities is infectious! A visit to Italy with Jan will no doubt leave you wanting to go back time and again. Wherever you encounter Jan, you can be sure of her easy going and unflustered persona, borne out of considerable experience. This all adds up to mean a fantastic and relaxing break is all-but guaranteed.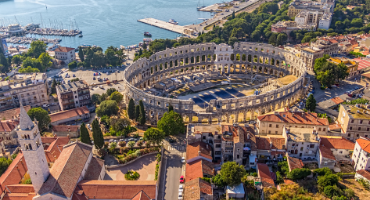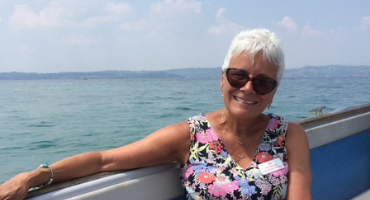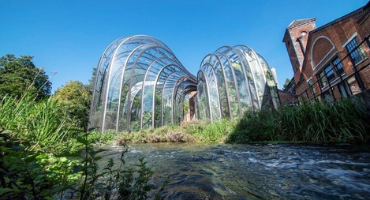 Jana Martinikova
Much loved and highly praised by One Traveller guests, Jana has the right mix of organisation, knowledge, and care, all mixed in with a wickedly dry sense of humour. She consistently provides our guests a great One Traveller holiday experience and has developed quite a following. One of our longest serving and most versatile Tour Managers, Jana escorts our guests all over the world and goes to great lengths to ensure that a good time is had by all.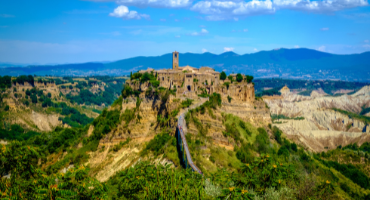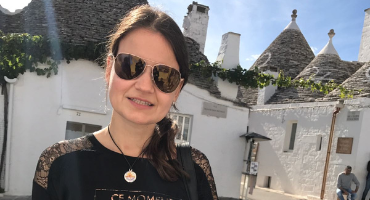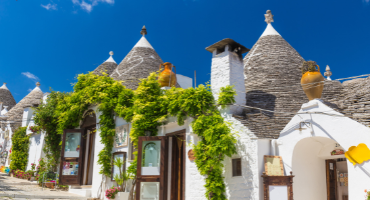 Carole McKenna
Carole brings a wealth of experience to her tours, having worked as a Tour Manager for 25 years. Her aim is to consistently provide a fabulous holiday experience for her guests from start to finish with a relaxed, friendly approach that puts people at their ease straight away. Carole escorts holidays in Europe, the UK and further afield, plus many of our sole charter river cruises. She has been instrumental (along with her colleague Penny Jones) in setting up our partnership with the Sunshine Orphanage in Luxor, Egypt, as part of our One Traveller Supports program.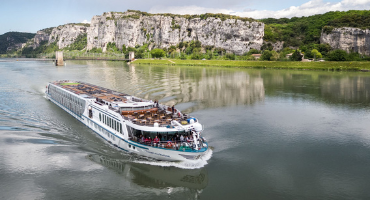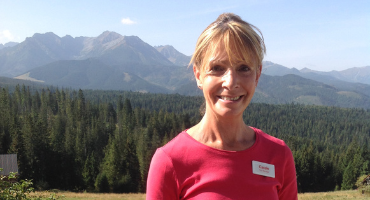 Amanda Reed
Amanda has worked for many years as a Tour Manager, leading our holidays to Prague, Italy, Croatia, Austria, the Baltics, Poland, Oman, India and various UK destinations (to name just a few!) and has a true passion for travel. Amanda understands that travelling alone can be a daunting experience, particularly if this it is your first time. She works hard to make everybody feel welcome, included, and excited about their chosen adventure.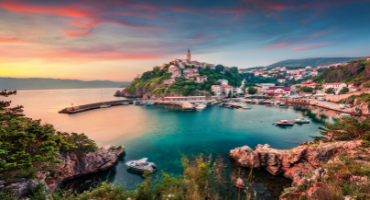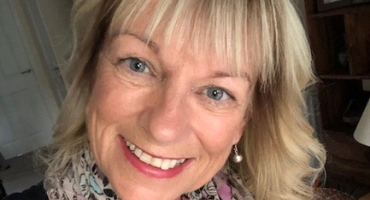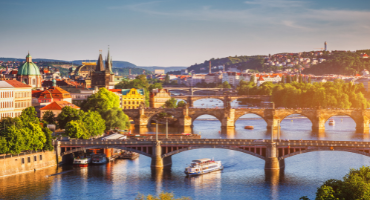 Richard Roberts
As a Tour Manager Richard has travelled to some 105 countries (and counting). Wherever Richard goes as a Tour Manager, he tells us he works to one simple motto "wherever I am travelling to and whatever style of holiday I am leading, I have a simple but important focus for each holiday: People come first, middle and last in our business." Richard escorts many of our UK-based holidays, plus visits to beautiful Prague. Additionally, he has well and truly found his sea legs on our ocean cruises.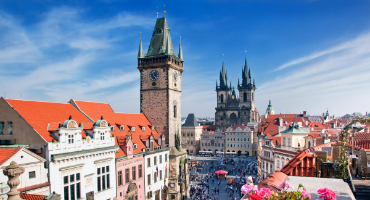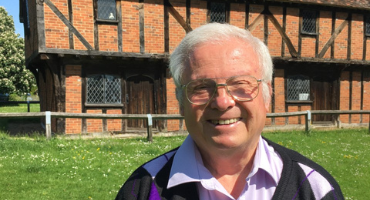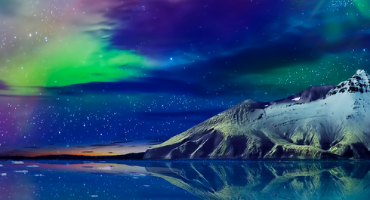 Marsha Kargili
Marsha is new to the One Traveller family but has worked in the travel industry for over half her life, and as a Tour Manager for over 22 years now. Like most Tour Managers, she has a real passion for travel and tells us that she can no longer imagine doing anything else for a living. Marsha particularly enjoys showing guests around the varied sights of Italy and India and being on hand to help make amazing memories for all involved.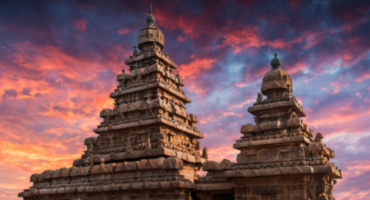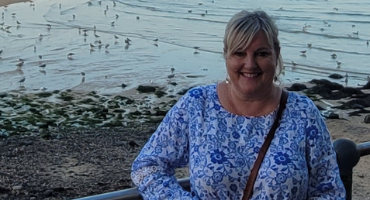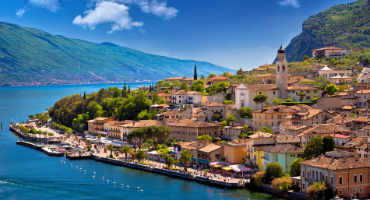 Heather Coumbe
Heather had worked passionately as a Tour Manager for almost 40 years and is thrilled to have recently joined the One Traveller family. She loves spending time with her guests, many of whom she thinks of as true friends, having seen them time and again on various different holidays. She loves when a guest arrives on their first solo holiday full of trepidation and then, before the week is out, they start talking about their next adventure because they've had such a fabulous time! She says "That's a great feeling!"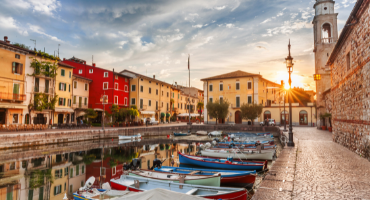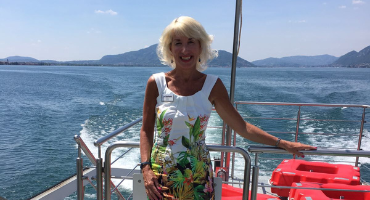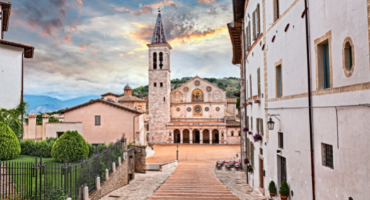 Neil Fawcett
Neil joins the One Traveller family with almost 20 years experience in travel. A keen skier who is most at home amongst the mountains, it should come as little surprise to add that he used to be a PE teacher! A real travel enthusiast, Neil loves exploring new places, as well as getting reacquainted with previous haunts during the different seasons of the year. He will do his best to bring to life the chosen destination for those in his travelling parties and is equipped with a great sense of humour to put even the most nervous first-time guest at ease.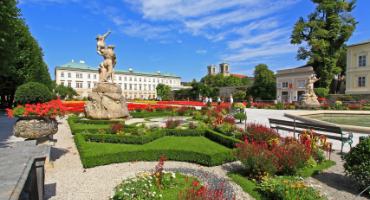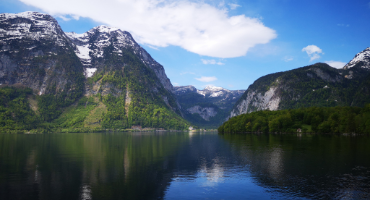 Kevin Murray
Kevin has many years' experience as a Tour Manager with One Traveller, leading holidays throughout Europe, Canada, the USA, India and Vietnam amongst others. A keen single traveller himself, Kevin understands what holidaying alone really means and goes to great lengths to ensure everybody feels included and well looked after. He also loves showing our guests those little hidden gems in the places we visit that may otherwise go unseen.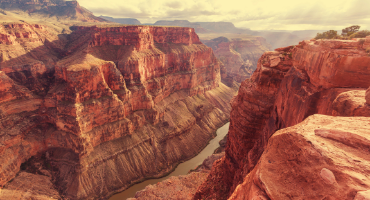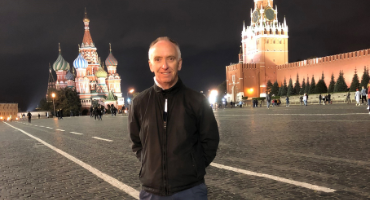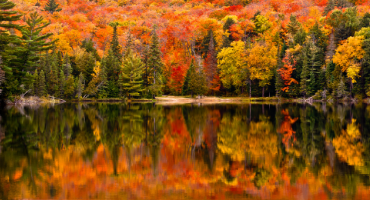 Simon Whatling
Simon joins the One Traveller family with a long history of travel, both in his personal life and professionally. He was born in Singapore, lived in Germany as a child and has worked in the travel industry for nearly 30 years. Simon enjoys not just visiting the sights of a chosen country but learning about the people who live there too. He is passionate about exploring different cultures and peoples and is keen to share this knowledge with those who travel with him on their holidays.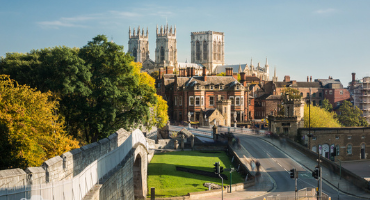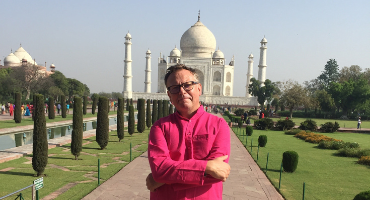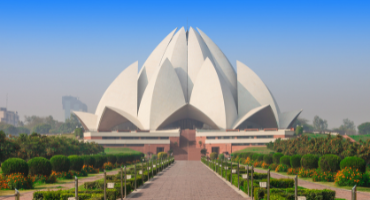 Diane Curtis
Diane returns to the One Traveller family with a 30 year career in the travel industry under her belt. Amongst her varied roles to date, she has worked as an overseas rep, Resort Manager, sleeper host onboard the overnight Caledonian Sleeper Train and as a Tour Manager throughout Europe. In amongst all that, she has also somehow found time to work as an English teacher in Sardinia!
Diane really enjoys life as a Tour Manager as she loves meeting and getting to know new people and playing her part in creating wonderful memories and adventures for everyone. She likes to make sure her guests feel well looked after throughout their holiday and particularly enjoys witnessing her groups evolve from a collection of individuals to becoming one big family of travelling companions. It is because of this that she describes her job as a great privilege.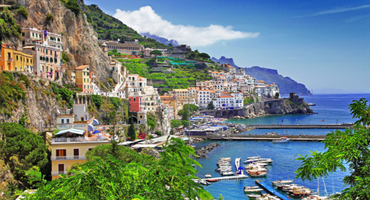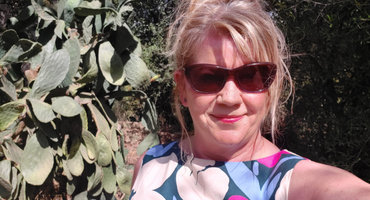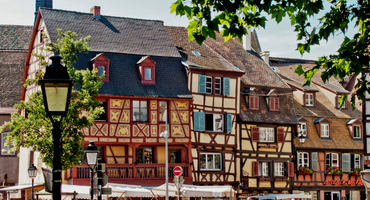 Kim Jones
Kim joins the One Traveller family with over 20 years' experience in travel. She speaks Spanish and has picked up a little Italian during her many voyages and adventures, which stretch throughout Europe and beyond. Tour Management comes naturally to Kim, as she is a keen walker and loves to help people whenever she can. Kim will work hard to ensure our guests get the absolute best out of their holiday experience.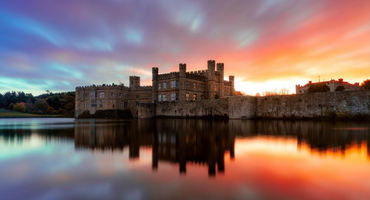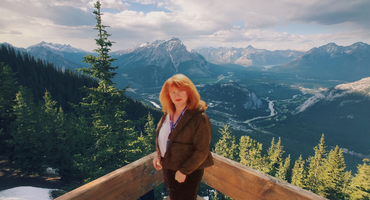 Mark Goodwin
Mark arrives at One Traveller some 40 years into his journey through the travel industry. After his initial time as a Tour Manager, he took on several senior office-based roles, eventually retiring as Managing Director of his own company. He has now returned to what he enjoyed doing the most - leading groups.
Born and raised in South Wales, Mark is fluent in French and German. He also speaks 'reasonable' Italian, 'passable' Spanish, and some Welsh! He has taught in France and lived in Germany, Italy and Austria, as well as travelling extensively throughout Europe, North Africa, the Middle East, the USA, Australia and New Zealand, plus much of Asia. Mark is a keen classical music and opera enthusiast and something of an amateur historian.
Mark really enjoys meeting and getting to know new people and believes that every tour he leads should create great memories for everyone. He has a close attention to detail and makes a point of ensuring everyone feels included in the One Traveller Family."