Find your next career in travel!
Life at One Traveller is fast-paced, and as full of change as it is of opportunity. As the UK's leading mature single travel company, we value those who thrive on such change.
Working for One Traveller can open up a world of opportunities and we pride ourselves on providing our people with exciting career prospects both nationally and internationally. Our main offices are in Swaffham, Norfolk but there are also opportunities to work abroad as one of our highly skilled Tour Managers.
There's a friendly atmosphere here at One Traveller and we all enjoy getting to know one another. We're all highly passionate about the products we sell and work hard to help the business move forward, year after year.
We believe in empowering our people, so when you join us, you'll be given the chance to create, learn and innovate. You'll also be given the support and training you need to develop your career in the direction you choose.
Thank you for your interest in a career at One Traveller. We wish you all the very best with your current job search.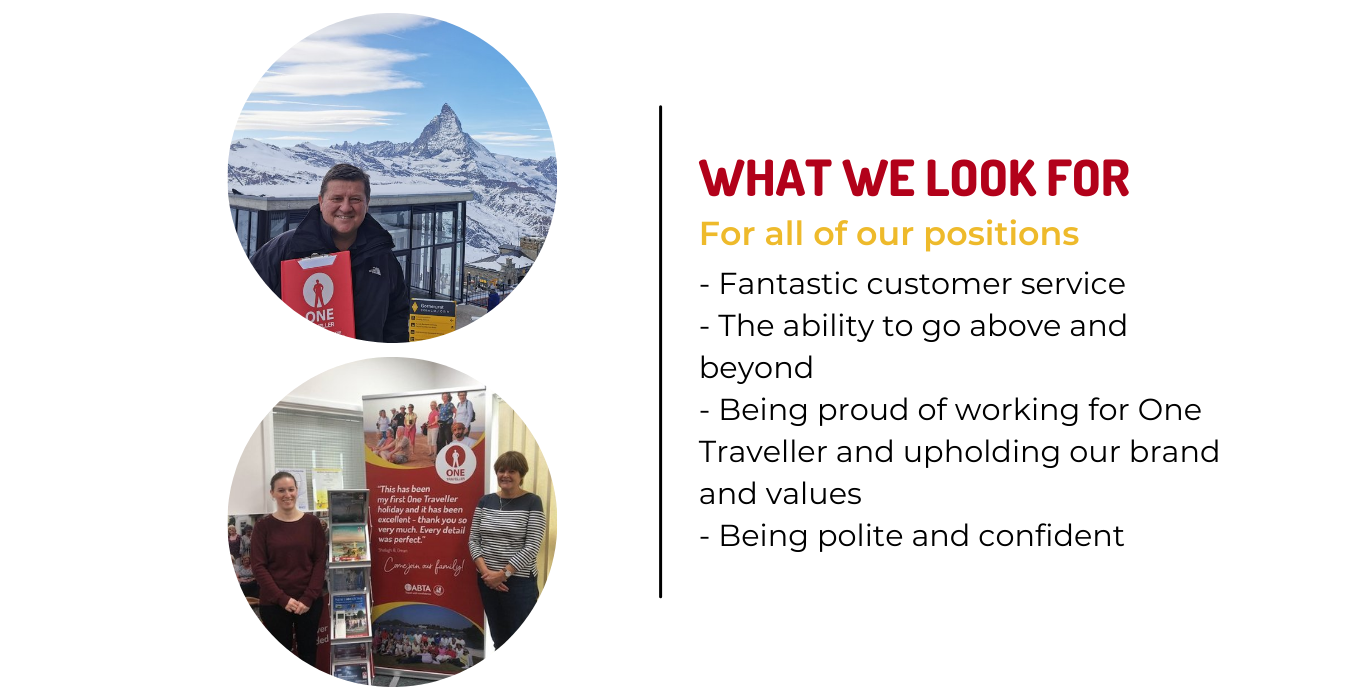 Please use the form below to send your CV to us where your details will be kept on file and if a suitable role becomes available we will contact you.