One Traveller Product Coordinator Darren Case tells us of his love for Vietnam
Posted 20/04/2018 : By: Netmatters Support
Share on Facebook Share on Twitter
Why choose Vietnam & Cambodia as a holiday destination?
Both countries have a huge amount of history and culture. Add to that the vibrant colours and smells and it all makes for a perfect holiday for solo travellers. Our holidays also cover a diverse range of landscape and cities, small towns and villages in both countries.
What's Included in my One Traveller holiday?
You will get everything within this holiday to make it a perfect trip, including the culture of Hanoi, the truly magical landscape of Halong Bay, a visit to the laid back old town of Hoi An, the colonial splendour of Saigon as well as gaining a great insight into the history of the Vietnamese war and the colourful history of Cambodia's Angkor temples, dating back to the height of the Khmer empire.
What should I pack for my holiday?
I would personally pack prepared for warm weather, so light cotton clothing is good as it is breathable. It can be rather warm in both countries at any time of the year. Take some sandals and maybe a single pair of walking shoes, as well as a pair of smarter shoes for those enjoyable evening meals.
What is it like travelling solo in Vietnam & Cambodia?
I have travelled solo in both countries and thoroughly enjoyed my experiences. I think they have so much to offer but it was almost a shame not to be sharing these unique experiences with others. The collective gasps of amazement amongst your travelling companions as you catch the first glimpse of some ancient temple, or hilltop view over the jungle can really add to the moment, rather than if it was just you standing there trying to take it all in. This is why travelling as part of a group with One Traveller is the perfect way to explore what was once known as Indochina, allowing you to share those wonderful moments with fellow travellers and to then discuss them and share photographs over dinner that evening.
Do you have any tips for traveling solo if I'm over 50?
Anyone can enjoy Vietnam & Cambodia as it has something for all ages, but what I would say is always keep hydrated and make sure that when you visit any markets you are not afraid to haggle with traders as this is part of the fun and the traders will enjoy it just as much as you.
What is the culture like in Vietnam & Cambodia?
The culture is very different to back home in the UK or Europe, but it just makes for a great experience overall. I think it is healthy to take yourself outside of your comfort zone sometimes and see how other people live their lives. Both countries are well known for having some of the friendliest people in the world and almost everyone that you meet will greet you with a wide smile and a soft welcome. Tourism is quite established now and you may be pleasantly surprised with the standards of the hotels and public facilities, especially in some of the more urban areas.
What is the food and drink like Vietnam & Cambodia?
Like many countries, the food will vary depending on where you are, but meals will usually consist of some rice dishes, noodle dishes and curries. You can of course get western food too, should you miss some of the tastes of home. Vietnamese food is some of the healthiest in the world and the chilli and hot sauces are often at the side as an option and not necessarily part of the dish! One insider tip is to try the local seafood when at the beach as the quality of the fish is better than my experiences of eating in the French Riviera!
What is the weather like in Vietnam & Cambodia?
The weather is usually nice and warm. In Hanoi it may be slightly cooler in the evenings but it will rarely get below 20 degrees Celsius so just bear this in mind when packing your evening attire. As we travel in the dry season it should rarely rain on the holiday so this just makes for the perfect setting when enjoying the many tours on offer.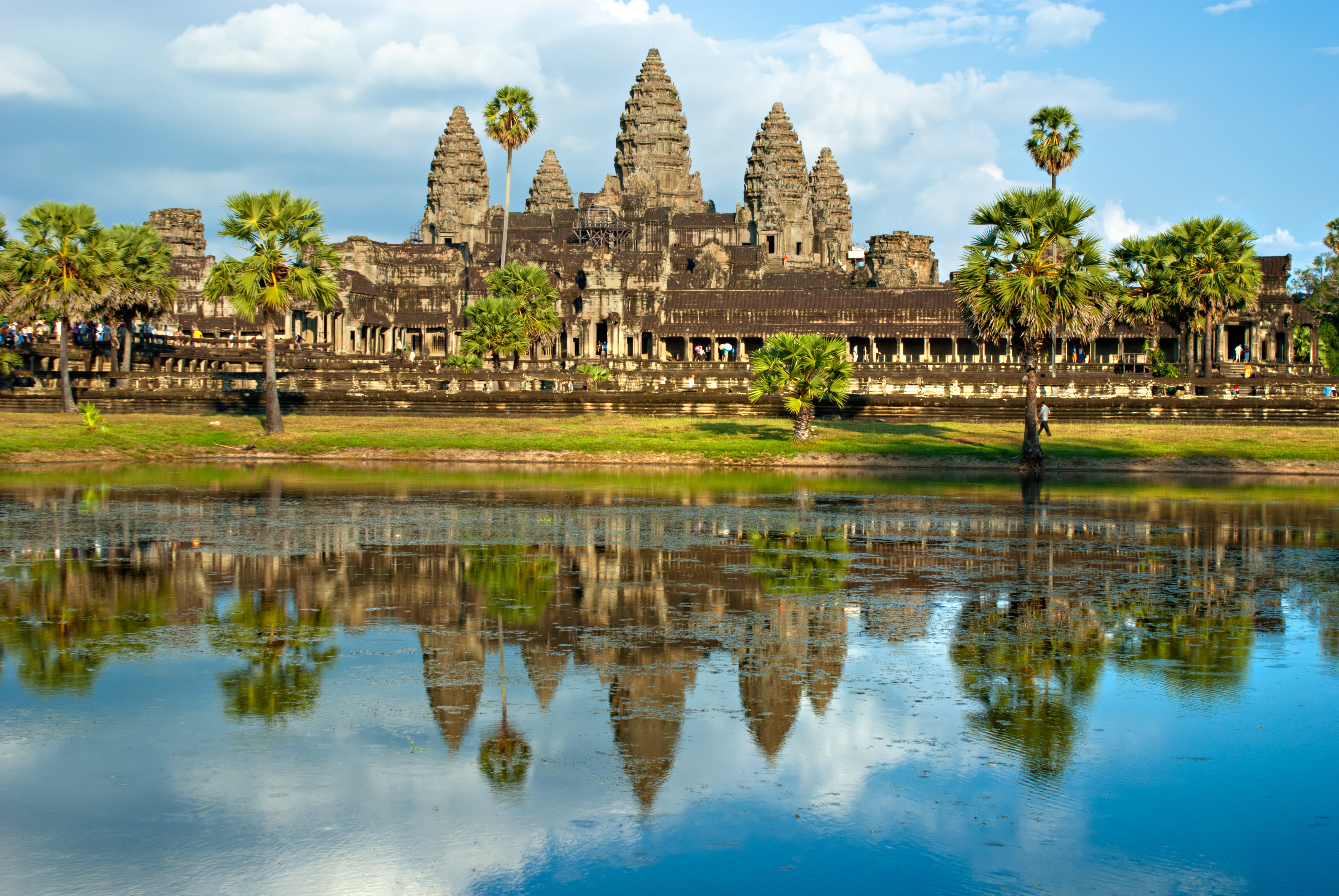 Back to News