One Traveller's lockdown walk for NICU
Posted 01/03/2020 : By: Adam Wigglesworth
Share on Facebook Share on Twitter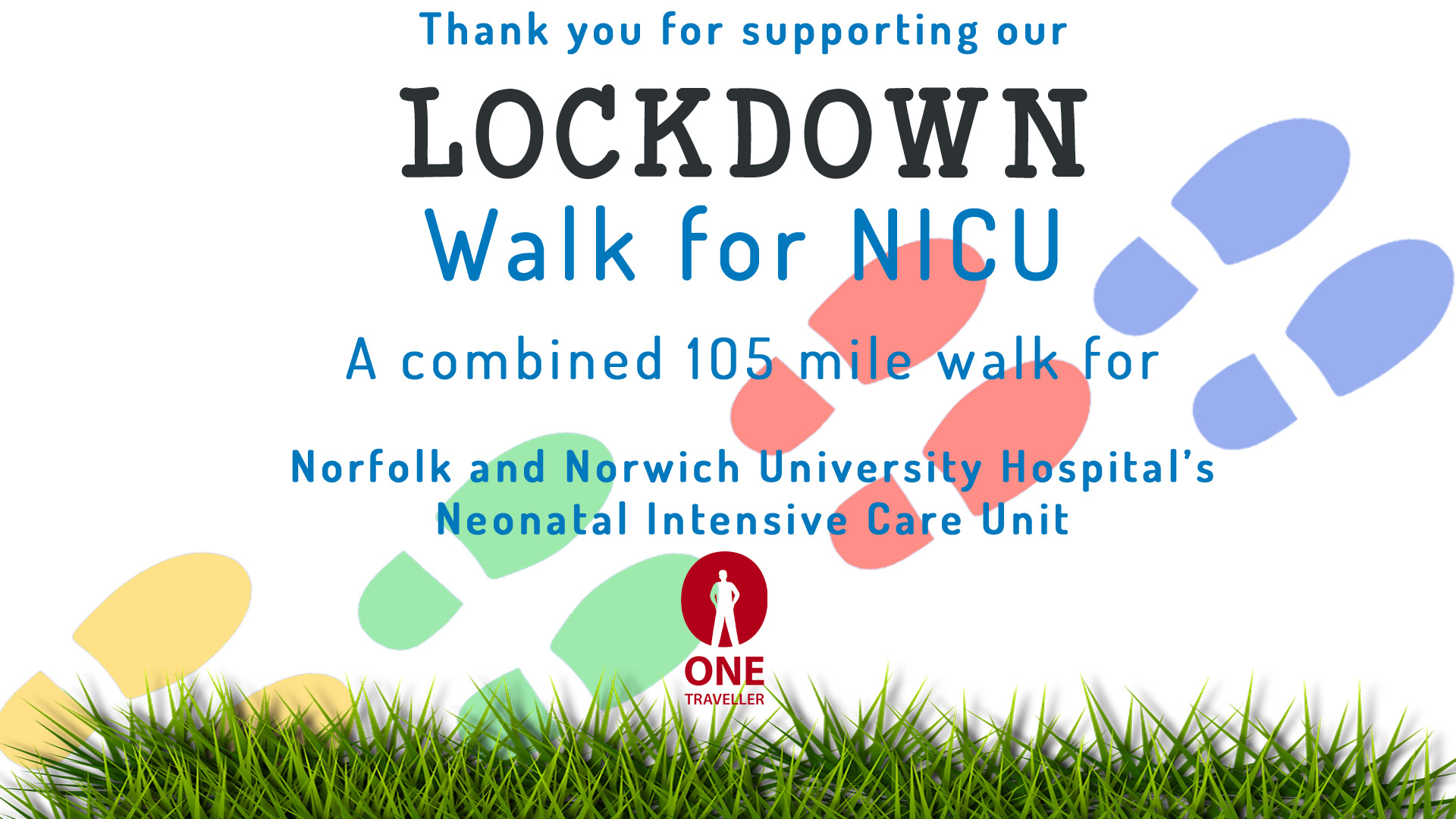 Thank you to our extended family of One Traveller guests for the incredible support of our recent Lockdown Walk for Norfolk & Norwich University Hospital's Neonatal Intensive Care Unit (NICU)
Our 29 participants completed their combined 105 mile walk on Friday 8th May
Ian & Emma's Story
Our One Traveller family recently welcomed two very adorable new members, Francesca Grace and Edith Hope Darkin (daughters of One Traveller founders Ian and Emma). The twins were born on the 12th December 2019 weighing 3.5 and 1.3lbs respectively. Both spent time on the Neonatal Intensive Care Unit (NICU) at the Norfolk and Norwich University Hospital. Francesca was allowed home on the 12th of January (four and a half weeks after birth). Edith however had a much longer journey as it was discovered that she had an internal Haemangioma (birthmark) blocking 90% of her airway. Having spent 105 days in hospital Edith joined her sister and four year old brother Jack at home on the 26th of March and is now well on the road to recovery. As an entire One Traveller family we remain eternally grateful to the NICU team, for their skill, knowledge, care and determination.

To donate please follow this link to our JustGiving page: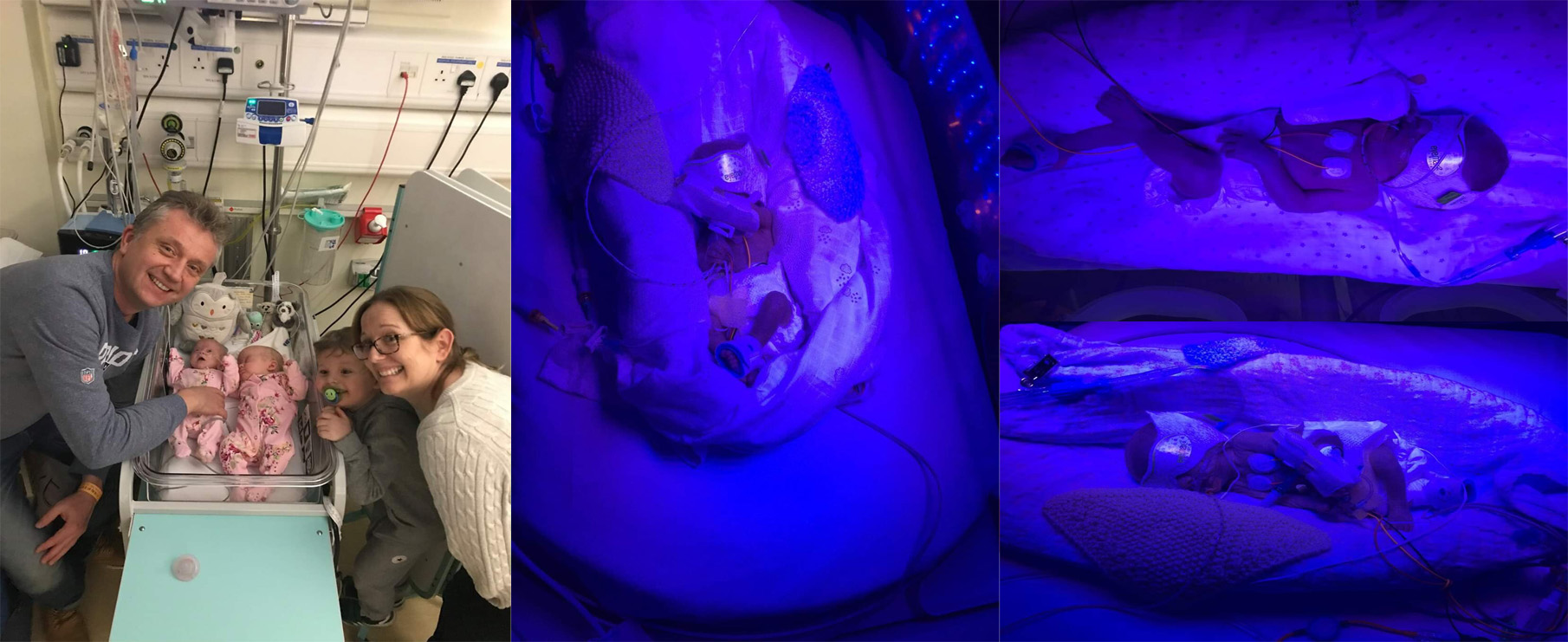 "We feel very blessed to finally have them both at home and Jack is thrilled in his new role as a big brother. For Emma and I it has been the longest, most emotional journey of our lives. We remain eternally grateful to the NICU team at the Norfolk and Norwich Hospital, and all the heroes of the NHS, without whom we would not have our daughters." Ian and Emma Darkin
Our recent charity walk in aid of the Norwich and Norfolk's NICU
On Friday 8th May starting at 1.05pm the One Traveller family, including family members (Jack, Francesca and Edith), office staff and Tour Managers in the UK and abroad completed a charity walk for NICU, walking one mile for every day the girls spent on the Neonatal Intensive Care Unit (NICU) - a combined 105 miles in total - whilst on lockdown in their own homes.
The Neonatal Intensive Care Unit (NICU) is a specialist intensive care unit with 42 cots based at the Norfolk & Norwich University Hospital, treating over 900 babies a year. The money raised will help to pay for the most up to date equipment (such as incubators) to care for babies, ensuring that staff are able to receive up to date training and that parents are supported with good facilities while their babies are in hospital.


To donate please follow this link to our JustGiving page:
Back to News