The Silver Line Charity - A festive update
Posted 22/12/2020 : By: Adam Wigglesworth
Share on Facebook Share on Twitter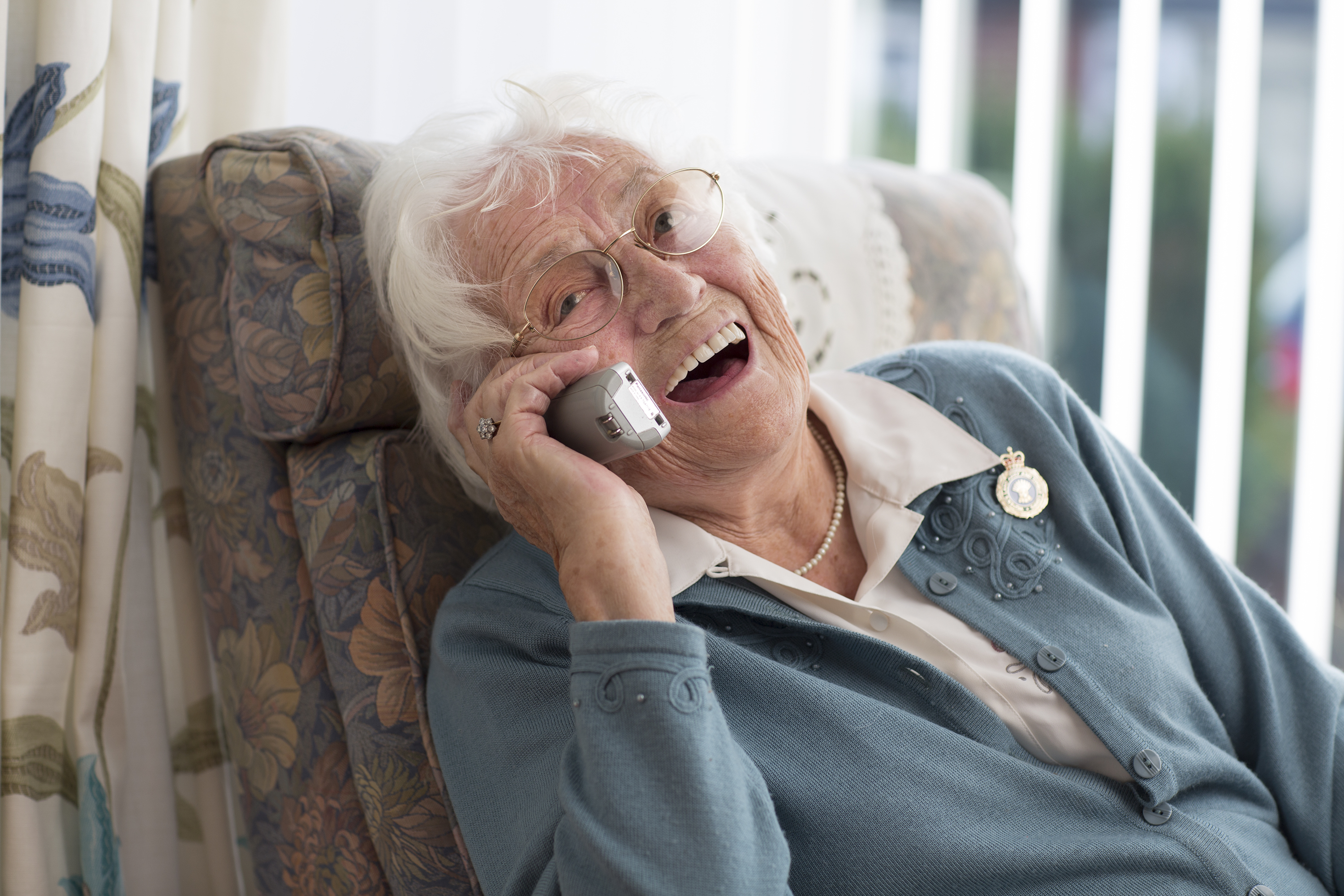 One Traveller is proud to be a partner of The Silver Line. Our aim is to help raise awareness of their efforts to combat loneliness, particularly in older people, and to offer real support in helping them towards their goals. The charity was founded by Dame Esther Rantzen in 2013, in response to her own feelings of loneliness following the death of her husband.
We donate to The Silver Line and our other charity partners* each time one of our holidays gets underway. These donations are built into the price of our holidays, so our guests are helping us make a real difference simply by booking their holiday.
This year of course, very few people have been lucky enough to travel anywhere, so our materiel support has been limited. However, we are still keen to help where we can and raising awareness is arguably just as vital.
With a Christmas like no other on the horizon, and the prospect of taking a festive holiday an unlikely one, we know that some people may struggle to keep themselves upbeat and mentally healthy. The Silver Line are there for just these kinds of issues. They are the UK's only 24-hour, free, confidential helpline for vulnerable and isolated older people, offering information, advice, or a simple chat.
If you know of any acquaintances, neighbours, family members etc who you think may benefit, please do spread the word about this wonderful charity. We know that they can and do make such a difference to people's lives, providing companionship and improving the mental health of those in need.
One Traveller very much hopes to re-establish our regular donations and assistance as soon as we can, and we look forward to sharing more information with you once this happens. In the meantime, please do take a moment to visit www.thesilverline.org.uk and to jot down their free telephone number - 0800 4 70 80 90. You never know when somebody may need it.
At One Traveller, we are all extremely passionate about travelling (that's why we do what we do!). When it comes to arranging or enquiring about your next holiday, we'd love to share in that enthusiasm and excitement with you. A call to our family-run team doesn't have to be strictly transactional – we love to chat about our holidays and are especially excited in looking ahead to 2021.
*Once travel has restarted and we are able to show our guests more of the world again, we shall also be sharing updates with you from our other charity partners and organisations – the Sunshine orphanage in Luxor, Egypt, Project Ladli in Jaipur, India and Family 4 in Danang, Vietnam.
Back to News