Christmas Magic: 5 Best Places to Visit in December
Posted 16/10/2023 : By: Melissa Morley
Share on Facebook Share on Twitter
5 Best Places to Visit in December!
December is a magical time when cities & towns across the world transform into winter wonderlands, illuminated by the twinkling lights of the holiday season. If you're looking to experience the Joy of Christmas away from home and the washing up this year, One Traveller has got you covered.
Make the most of your holiday with us, with so much MORE included. Double rooms for sole occupancy, exciting excursions, and many meals & drinks included in the one price. A dedicated Tour Manager accompanying you every step of the way, giving you time to create cherished memories alongside fellow solo travellers.
We've chosen just five of our festive holidays that promise to make your December one to look forward to… treat yourself this Christmas, you deserve it.
1. In Search of the Northern Lights:
The Northern Lights, also known as the Aurora Borealis, are a breath-taking natural phenomenon in the Earth's polar regions. Experience a truly exceptional Christmas and New Year's celebration aboard the Balmoral cruise while in search of the mesmerizing Northern Lights. You'll sail through a winter wonderland of snow-covered landscapes and dramatic fjords. Coastal towns like Ålesund offer picturesque beauty, while festive decorations, cuisine, and the possibility of the Northern Lights make it an enchanting way to celebrate the holidays.
2. Vienna for New Year, Austria:
Vienna, the capital of Austria, is a city that truly comes alive during the holiday season. The city's grand architecture, classical music, and rich history provide the perfect backdrop for a traditional European Christmas. Enjoy a private State Opera House tour, marvel at the Hofburg's jewellery collection, and witness the Lipizzaner stallions' performance at the Spanish Riding School.
Ring in the New Year at Palais Auersperg, a Baroque gem once home to the Crown Prince of Sweden. Experience a Vienna Residence Orchestra concert, savor a five-course gala meal with fellow One Traveller adventurers, and be captivated by Vienna's renowned New Year fireworks for an unforgettable celebration.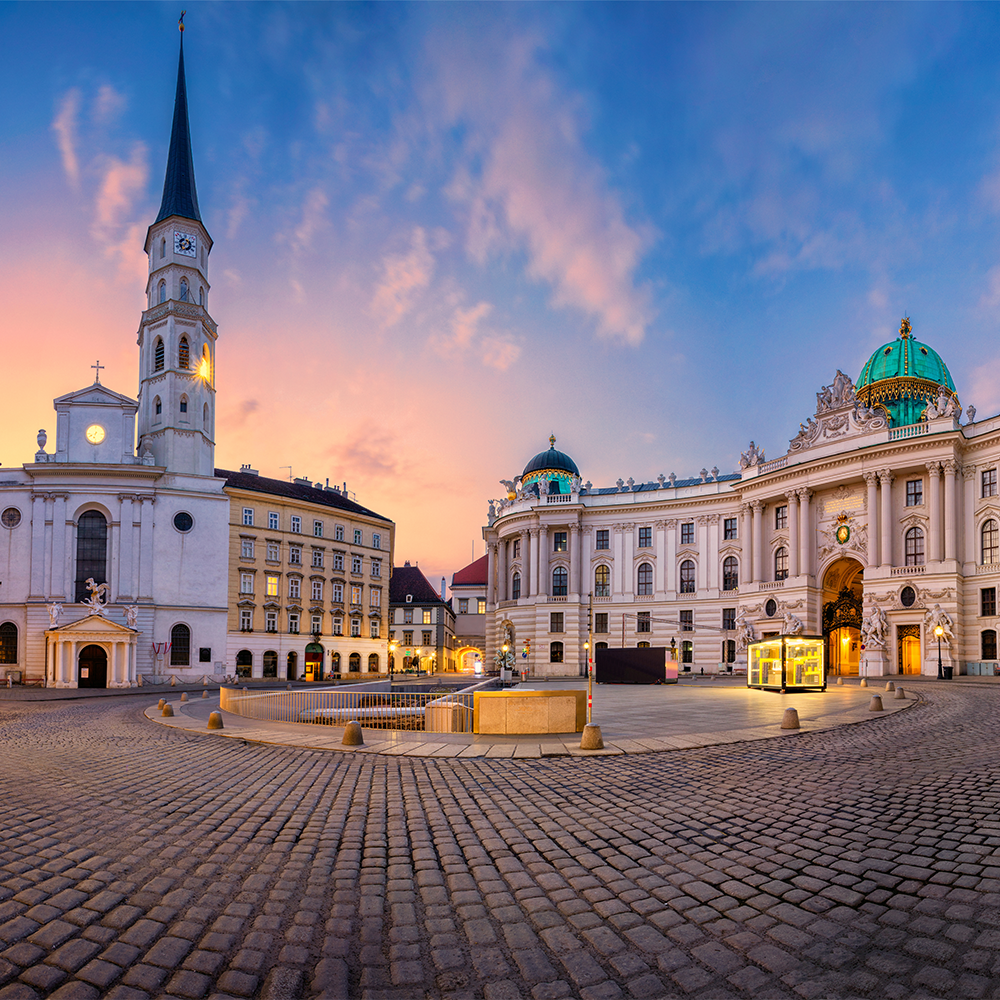 3. Prague, Czech Republic:
Travel to Prague, a picturesque old town, the home of Good King Wenceslas to celebrate Christmas and the Feast of Stephen. With its charming cobblestone streets and Gothic architecture, is the perfect setting for a fairy-tale Christmas. The city's Christmas markets, especially the one in the Old Town Square, are renowned for their festive atmosphere and an array of seasonal treats. Enjoy a cup of svařák (hot mulled wine) as you explore the market stalls offering traditional Czech crafts and ornaments. A stroll along the Charles Bridge, adorned with beautiful lights, is a must for capturing the essence of a Prague winter.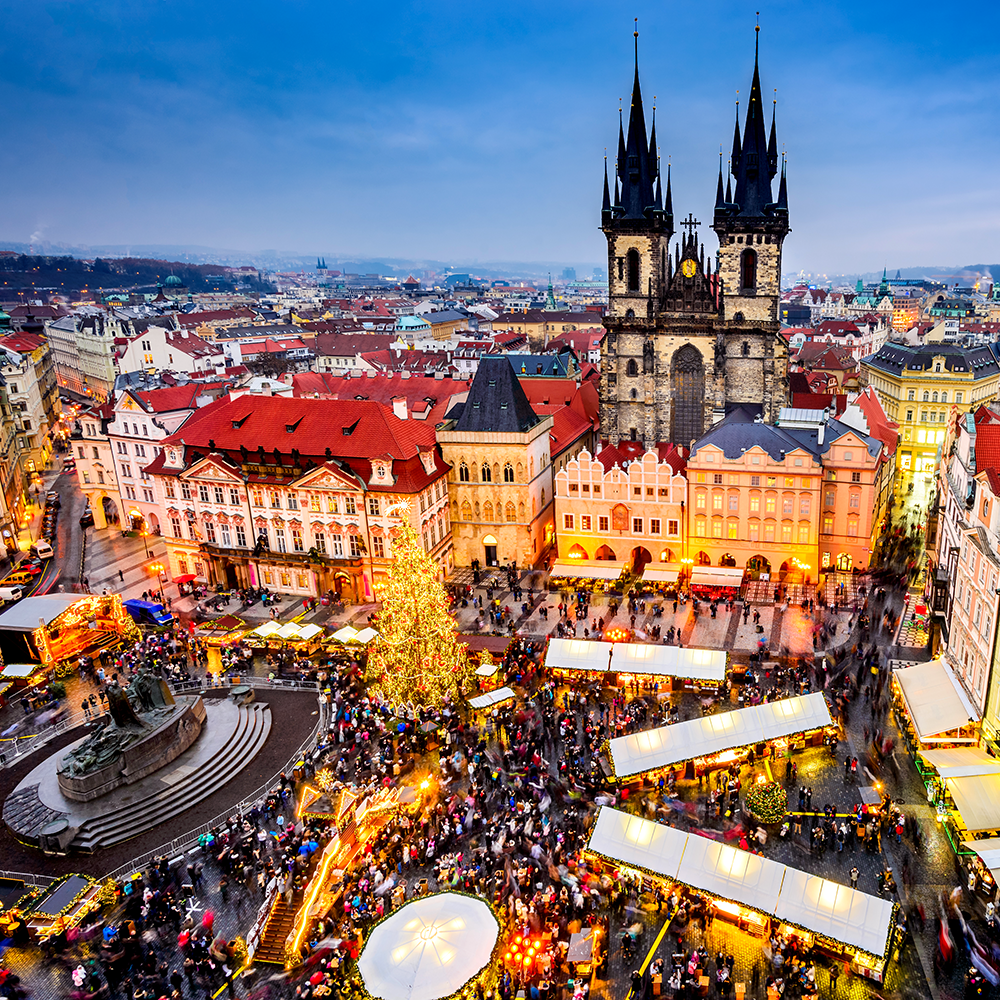 4. The Highlands for New Year:
Christmas in the Scottish Highlands offers a magical winter wonderland with snowy landscapes and traditional festivities. Enjoy Scottish Yuletide traditions, festive cuisine, and cozy accommodation. Experience Hogmanay celebrations to ring in the New Year in true Scottish style. Visiting the Scottish Highlands for Christmas promises a festive and heart warming holiday in a stunning natural setting.
Staying on the outskirts of Aberdeen, the warm community spirit of this city makes this season particularly special, offering a memorable Scottish Christmas experience.
5. Lake Bled for Christmas:
Lake Bled is a breath-taking glacial lake in Slovenia's Julian Alps. It's known for its iconic Bled Island with a church, Bled Castle overlooking the lake, and the nearby Vintgar Gorge.
During the Christmas season, Lake Bled transforms into a magical winter wonderland. The picturesque lake, Bled Castle, and the island are often adorned with festive lights and decorations. Enjoy horse and carriage rides around the lake, a thrilling train ride while visiting the Postonjna caves, as well as lots of holiday-themed activities. It's a charming destination to experience the holiday spirit in a stunning setting.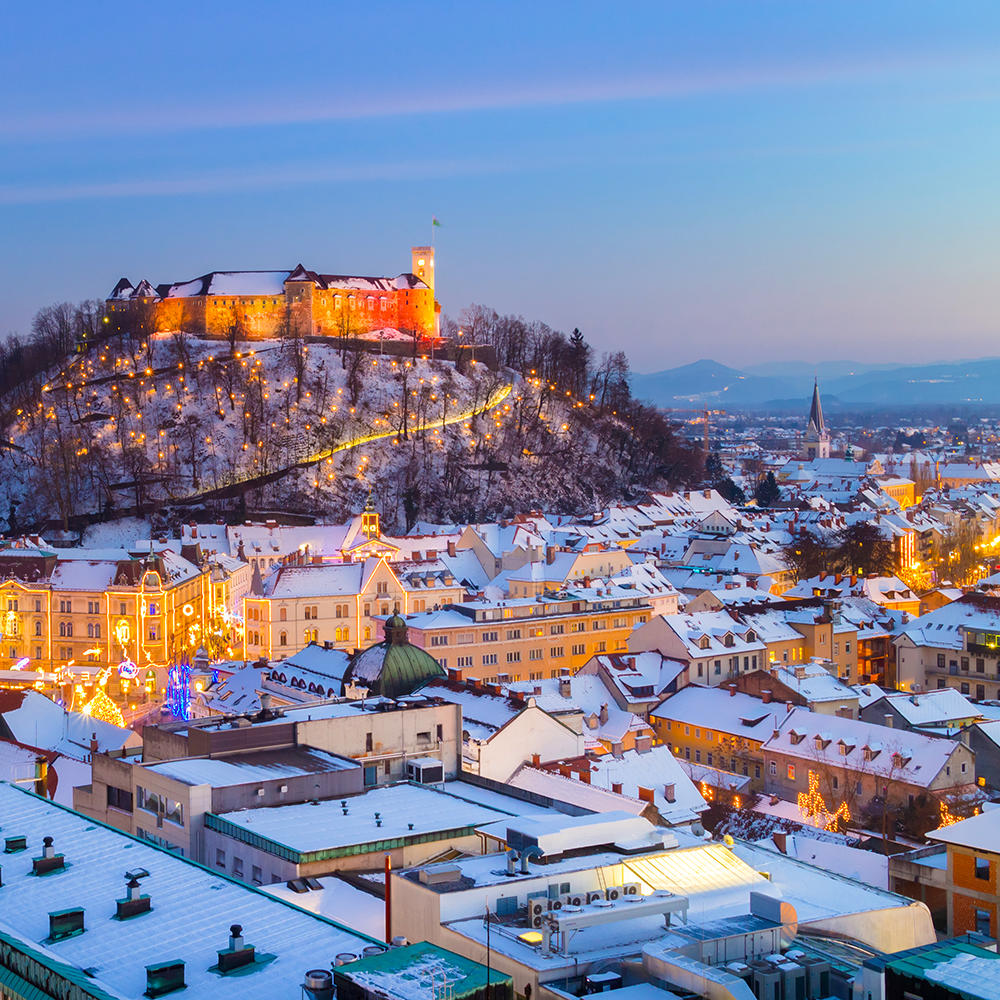 Plan your Christmas break today!
We now have the final remaining spaces on many festive holidays. There are plenty of destinations to choose from at One Traveller. Take a look at our holidays and have the festive season all wrapped up. Book now to avoid disappointment.
View all our festive holidays here!
Back to News