Three easy steps to prepare for your holiday
Posted 09/08/2021 : By: Jamie Titmarsh
Share on Facebook Share on Twitter
Travel has started to become easier! To prepare for your holiday we have listed in three easy steps the requirements that may be needed before, during and after your holiday. Broken down in these easy steps you will see that by preparing as soon as you receive your final paperwork it is not quite as big a task as it may seem.
Our 'Time To Go!' page offers a range of useful information to help prepare. Our Tour Managers will do all they can towards the end of the holiday to make this as seamless as possible and we are here for any questions that you may have.
Destination specific details will be sent with all final paperwork but the below advice is a general guide on what may be required.
Step one - Before you go
Just an hour or so making the below arrangements will ensure your holiday is enjoyed to the maximum!

Be informed - Check the up-to-date information on your destination by clicking here www.gov.uk/foreign-travel-advice (opens in new tab)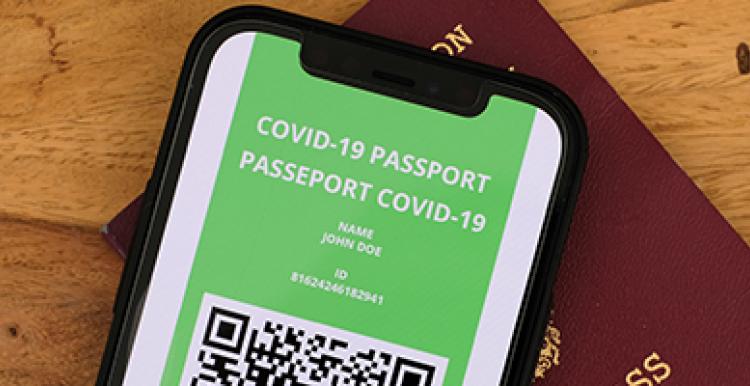 Proof of vaccination – Access the NHS Covid Pass through the NHS App or request an NHS Covid pass letter. This can be done via the NHS website or by calling 119 (selecting the NHS Covid Pass Service). This letter is sent to the address registered with your GP and can take up to five working days.
This letter must be no more than four weeks old prior to travel. We recommend you also obtain the letter in case of internet or WiFi failure at the arrival airport.
https://www.nhs.uk/conditions/coronavirus-covid-19/covid-pass/get-your-covid-pass-letter/ (opens in new tab)
Book any required tests

Pre-departure from the UK for entry at destination – now just a few countries require a Covid-19 test prior to arrival that must be taken within 72 hours of your arrival in your destination. Most countries now do not require this test for entrance.
Test required on day two after your return home – you must arrange this test, prior to your holiday. Take a note of the details (batch no or booking reference) to take with you on holiday or add these details on the passenger locator form.
Click here for details of our discounted test recommendations

Destination passenger locator form - If the country you are travelling to requires an on-line passenger locator form, please complete this. You may be required to upload proof of your vaccinations and any Covid tests required for your arrival.
Prepare your UK return passenger locator form – You can register your details and set up an account at any time so that you can fill much of this out in advance. You can only finalise and submit the form within 48 hours prior to your return arrival in the UK. Doing this now saves valuable holiday time. You will need to have an email address in order to submit the form.
www.gov.uk/provide-journey-contact-details-before-travel-uk (opens in new tab)
Step two - During your holiday
Complete your passenger locator form and submit this within 48 hours of your return arrival in the UK. A QR code and confirmation email will be sent to you and you will need to present this on check-in to receive your boarding pass.
Step three - After your holiday
Complete your Lateral Flow test on day two after your return to the UK and send off to receive the results the following day.
Useful things to pack in your hand luggage
Paper copy of your NHS Covid Pass
Copy of your test batch no or reference no to be taken two days after your return to the UK.
Face coverings/masks - Airports, aircraft, public transport and some indoor settings may require these depending on local guidelines.
Hand sanitiser – if in your hand luggage these must be no larger than 100 ml.
If your destination requires a negative PCR test, taken 72 hours before arrival, the test certificate is required.
Please note that all information is subject to change without warning and One Traveller asks all guests to ensure they fully check all procedures and documentation. One Traveller cannot be held liable for any guest who does not meet any entry requirements for destinations abroad and returning to the UK.
For the latest and most up-to-date advice on travelling to your destination and returning to the UK check the government travel advice website. www.gov.uk/foreign-travel-advice (opens in new tab)
Back to Time To Go!