Checking your passport's validity
Posted 19/08/2021
Share on Facebook Share on Twitter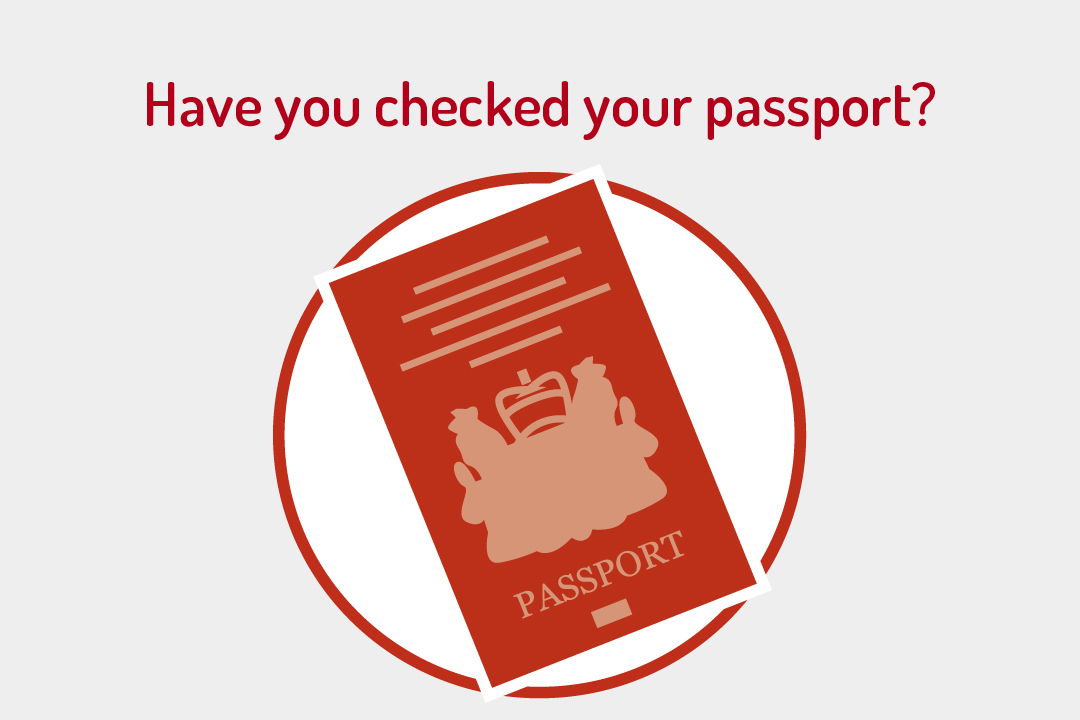 Before you travel you must ensure that you have at least 6 months left on your passport. This allows for:
travelling in Europe for up to 3 months (you don't normally need a visa for the first 90 days in every 180 days of travel)
the requirement from most European countries to have at least 3 months left on your passport on the day after you leave
Your passport must also be less than 10 years old on the day after you leave. If you renewed your current passport before the previous one expired, extra months may have been added to its expiry date. Any extra months on your passport over 10 years may not count towards the minimum period needed.
These rules do not apply to travel to Ireland. You can continue to use your passport as long as it's valid for the length of your stay.
Check your passport's validity
For the most up to date entry requirements and travel advice we recommend that you log on and enter your passport details into, the simple to use, foreign office passport checker website which will tell you immediately if your passport will need renewing before your holiday.
www.passport.service.gov.uk/check-a-passport
Renewing your passport
If you do not have sufficient time left on your passport you need to renew it prior to travelling. You can renew or replace your passport online or by filling in a paper form. For more information on how to renew your passport please click here.
Back to Time To Go!