One Traveller Product Manager Nicky Holder talks about Italy and what makes her perfect holiday
Posted 17/04/2018 : By: Keeley Smart
Share on Facebook Share on Twitter
Why choose Italy as a holiday destination?
Visiting Italy is a bucket list entry for a lot of people and is a personal favourite. For a relatively small country, it certainly has a lot to offer at any time of the year: spectacular cities, ancient ruins, wonderful museums, soaring mountains, great beaches, and beautiful natural scenery……..and of course the food!
Where should I go in Italy?
Tuscany is one of the top places to visit and for many Florence is the must-see city. It certainly has my vote as a solo traveller myself. The city is just the right size to make it one of the most walkable cities in Italy. The centrepiece of Florence is without a doubt the magnificent Basilica di Santa Maria del Fiore, otherwise known as the Duomo, and it should not be missed. This city is the rightful birthplace of the Renaissance and is loaded with wonderful art, architecture, and some of the finest museums in the world. However, the capital city, Rome, makes a great destination, as do many of the famous lakes and of course the rolling countryside of the southern regions. Italy really is a country you can return to again and again and have a completely different experience each time.
Should I choose a city break or an escape to the countryside?
They are both great experiences in their own way and holidays don't have to be just about your usual sun, sea and sand.
The great thing about a city break is that it doesn't matter what time of year you choose to go. Just think of all the destinations across Europe that you can fly to in less than three hours. You could be in Barcelona and Prague in just two hours. It gives you the opportunity to get a taste of different cultures and experience different ways of life. On a city break there's nothing better than getting out and exploring your surroundings. You have a great list of places to visit and attractions to make use of, most of which will be within easy reach, even on foot.
If you are looking for a city break that's just that little bit off the beaten track, why not try out Verona? As the setting for the most famous love story of all time; Romeo and Juliet, take a look around the spectacular Arena which hosts the open-air opera festival every summer. It's one of Europe's great cultural institutions and a visit in July or August shows the area really come alive for the festival season.
Sometimes a city break is too short or too intense and a longer, more relaxing visit to the countryside can be more appealing. I have been attracted to the Italian Riviera and the Italian lakes for many years, and each has its own special character and appeal. In particular, Lake Garda and Lake Maggiore.
Lake Garda's sheer size – it is Italy's largest lake and has so much to discover.
Lake Maggiore is today a peaceful spot with a smattering of sights, Isola Bella being the main highlight, with a Baroque palazzo and terraced gardens commanding impressive views.
Where can the best Italian food be found?
A big part of the whole Italian experience is without a doubt the food. I'm not sure I've had ever had a bad meal anywhere in Italy. The different regions all have their own specialties that are unique to the area but no matter where you are, you will find wonderful food. I would say that our Puglia holiday is probably the best showcase of 'real' Italian food. We explore how extra virgin olive oil is made the traditional way, visit a Masseria and enjoy a fantastic farmhouse lunch. This really is Italian cuisine at its best.
What's included in a One Traveller holiday?
All of our holidays include the dedicated services of a One Traveller Tour Manager who is there solely for you and your fellow travelling companions, staying with you in your hotels and escorting you throughout your break.
We include return scheduled flights, accommodation in a good quality hotel, with a double room for sole occupancy and no single supplements.
Meals: We include a buffet breakfast each morning, some lunches and all evening meals, some of which are in local restaurants. Welcome and farewell drinks are included, too.
Every holiday also features its own escorted excursion program and many other little extras and special touches that make your time away that little bit more special.
What should I pack for my holiday?
Packing for a holiday is never easy, especially if you are not used to doing it or if you are visiting somewhere with an unfamiliar climate. This is why we provide comprehensive Pre-Holiday information that is specific to your holiday, telling you more about the local climate and weather conditions and the types of clothing you will need to be comfortable. We also suggest on extras such as travel adaptors, insect and mosquito repellents and other handy extras you might wish to consider. The most important thing by far, however, is a good comfortable pair of walking shoes. Of course, some might argue (with good reason) that having a morning tea or coffee in your room is vital to kick-start the day. Italian hotels don't usually provide hot drink-making facilities in guest rooms, so a travel kettle and some tea and coffee are usually quite handy. Don't worry, we always advise on the facilities to be found in each hotel.
What is it like travelling solo in Italy?
If you could pinpoint a single Italian national characteristic, it would probably be to have fun and embrace life to the full!
Travelling by yourself can sometimes be a daunting prospect, especially if it is your first time. The thought of it being just you at the airport check-in desk or transferring to and from your hotel is enough to make many people quite nervous. Being part of an organised group does provide security and peace of mind and Italian destinations are not too far away either, so they make great first-time holidays to test the water. In this regard, Italian holidays are perfect if you are travelling solo. Joining other like-minded single travellers, you'll never be left alone (unless you so wish) and experience tells us that you're likely to forge some good friendships on holiday too.
Do you have any tips for travelling solo if I'm over 50?
Not everyone wants to travel alone, but sometimes circumstances can dictate that we do. In reality solo travel is easier and more fun than you may imagine. You will see how easy it is to create connections and new friendships.
If it is your first time travelling alone, start with something small. Choose a place you feel comfortable with so you can figure out what might work for you on a longer, more exotic holiday in future.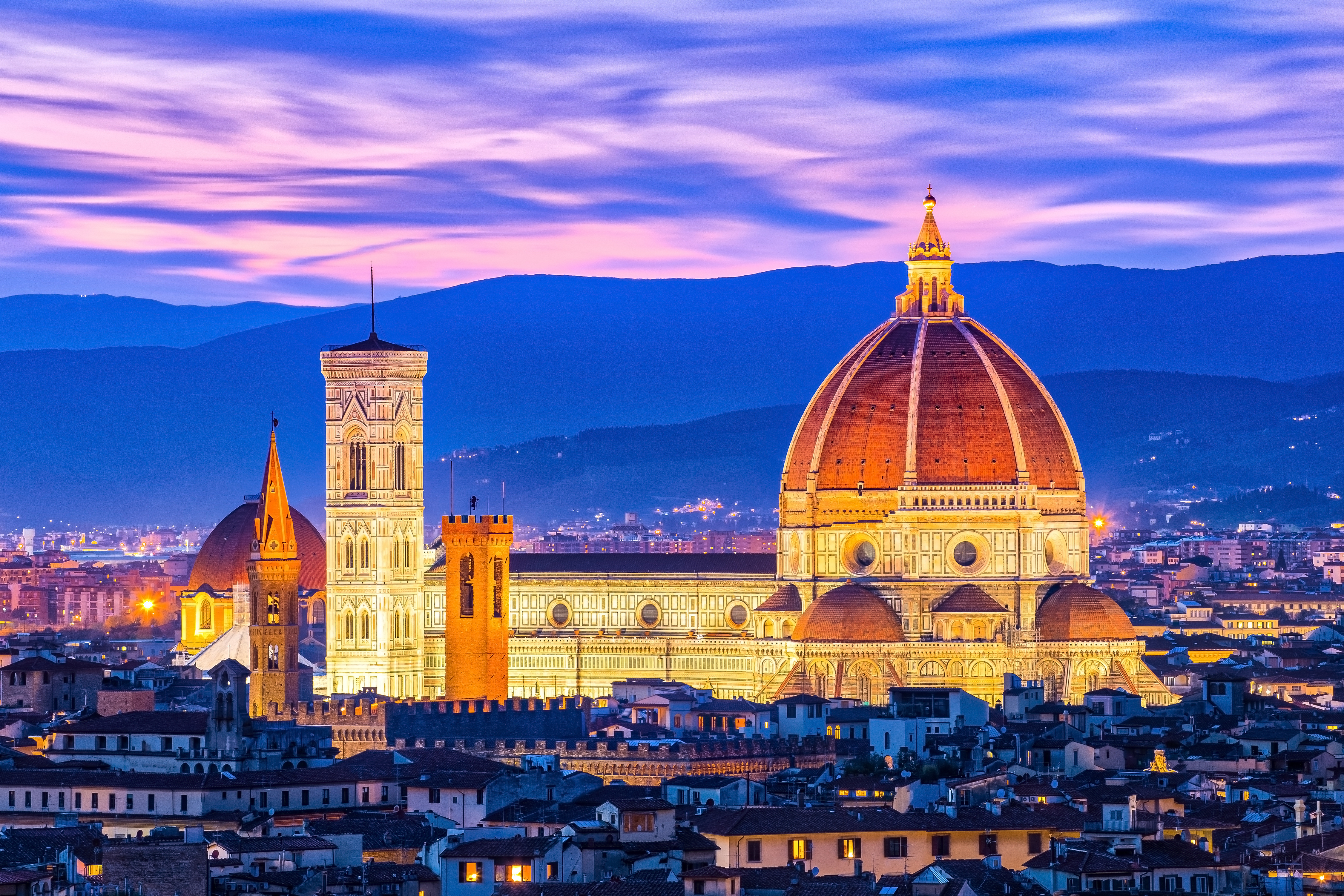 Back to News