RSPCA unveils new injured animal shelter paid for by One Traveller donations
Posted 15/04/2021
Share on Facebook Share on Twitter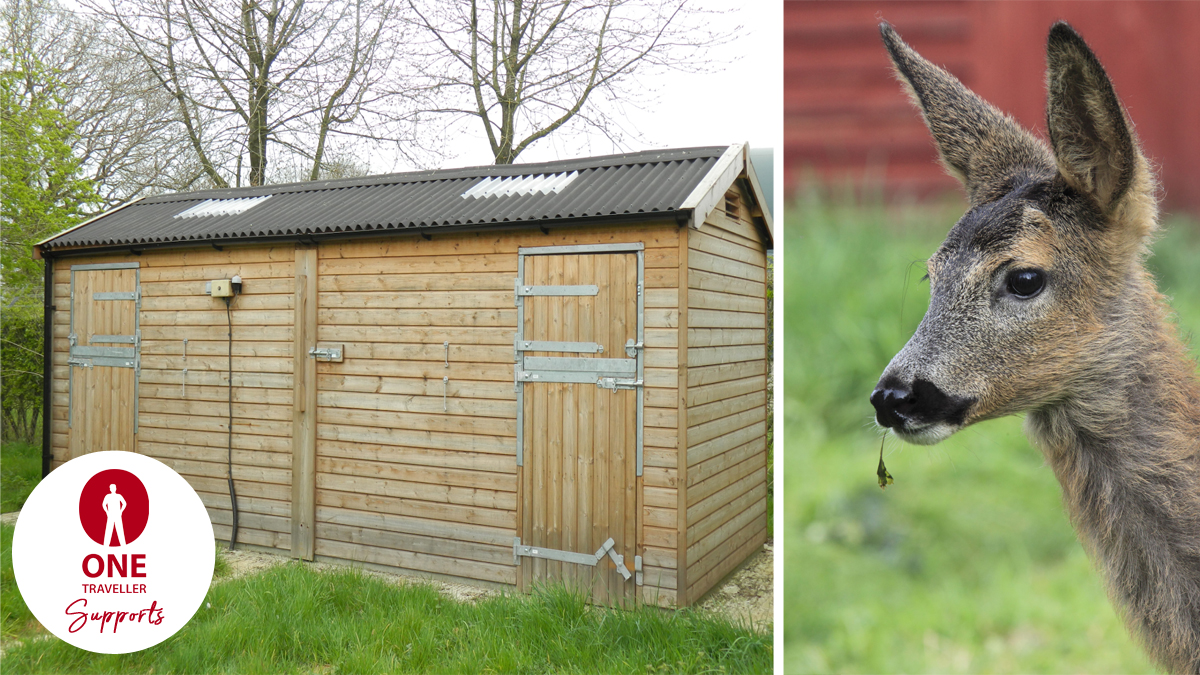 We are thrilled to share the news that our local RSPCA animal rescue centre has completed the construction of their new deer box.

Work was due to begin last spring following a £7,000 donation from One Traveller. However, lockdown-inflicted delays meant the finishing touches could only recently be applied.
The deer box is a safe place for injured animals to recuperate and keep warm and sheltered, without facing threats from predators or risking running around and further exacerbating their injuries. It will form an important part of the rescue centre's overall ability to nurse local wildlife back to full health.
The East Winch centre is perhaps most famous for rescuing and looking after injured seals found along the beaches of the Wash. However, in such a rural part of Norfolk, we are proud to be home to a large array of wildlife and the centre does an excellent job in rehabilitating deer, ducks, hedgehogs, bats, and all manner of other animal and birdlife that need medical attention.
To find out more about East Winch Wildlife Centre and the tireless work their volunteers do, please click here.
One Traveller's donation was part of our One Traveller Supports initiative. This sees a small contribution made every time a guest books their holiday with us. So, simply by joining one of our award-winning singles holidays, you are helping raise funds for good causes, both at home in the UK and overseas. For more information on the other charities and organisations we are supporting, please click here.
Once travel resumes and we are allowed to take guests away with us again, we are eager to also restart our donations and hope to share more good news stories by the end of the year.
Back to News