Catch up on all things One Traveller!
Posted 08/02/2021 : By: Adam Wigglesworth
Share on Facebook Share on Twitter

Welcome to your new look One Traveller newsletter
Click here to view/download an interactive PDF version of this newsletter

So much happened in 2020 that it is easy to lose track of it all. We know you may haven't heard from us lately so we have created this newsletter to check in with you and share what we have been getting up to. We are still busy creating more wonderful holiday experiences and are super excited for the future. We cannot wait for you to join us and get back to seeing the world in the company of like-minded mature single travellers.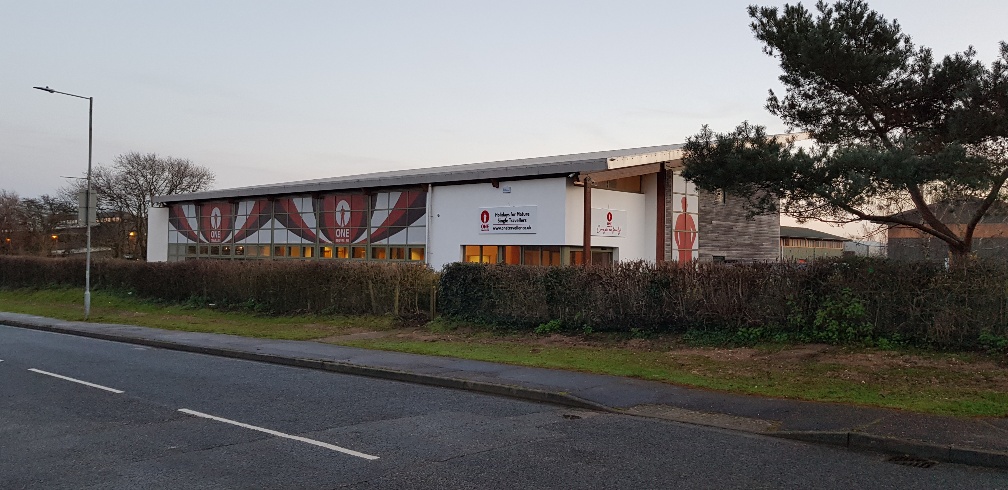 We have moved!
The turn of the year sees One Traveller embark on an exciting adventure of our own. Having spent almost nine years in our current offices at Traveller House, the time has finally come for us to pack up and move… 200 metres down the road! Our new home is Roman House – a bright, spacious and futuristic building that's just right for us. It is very green and energy-saving and features a large welcome area for guests to pop in and meet the team or book a holiday in person. Now seems a fitting time to move home and Roman House provides a fantastic base to build from as we move past the events of 2020 and look ahead to better times.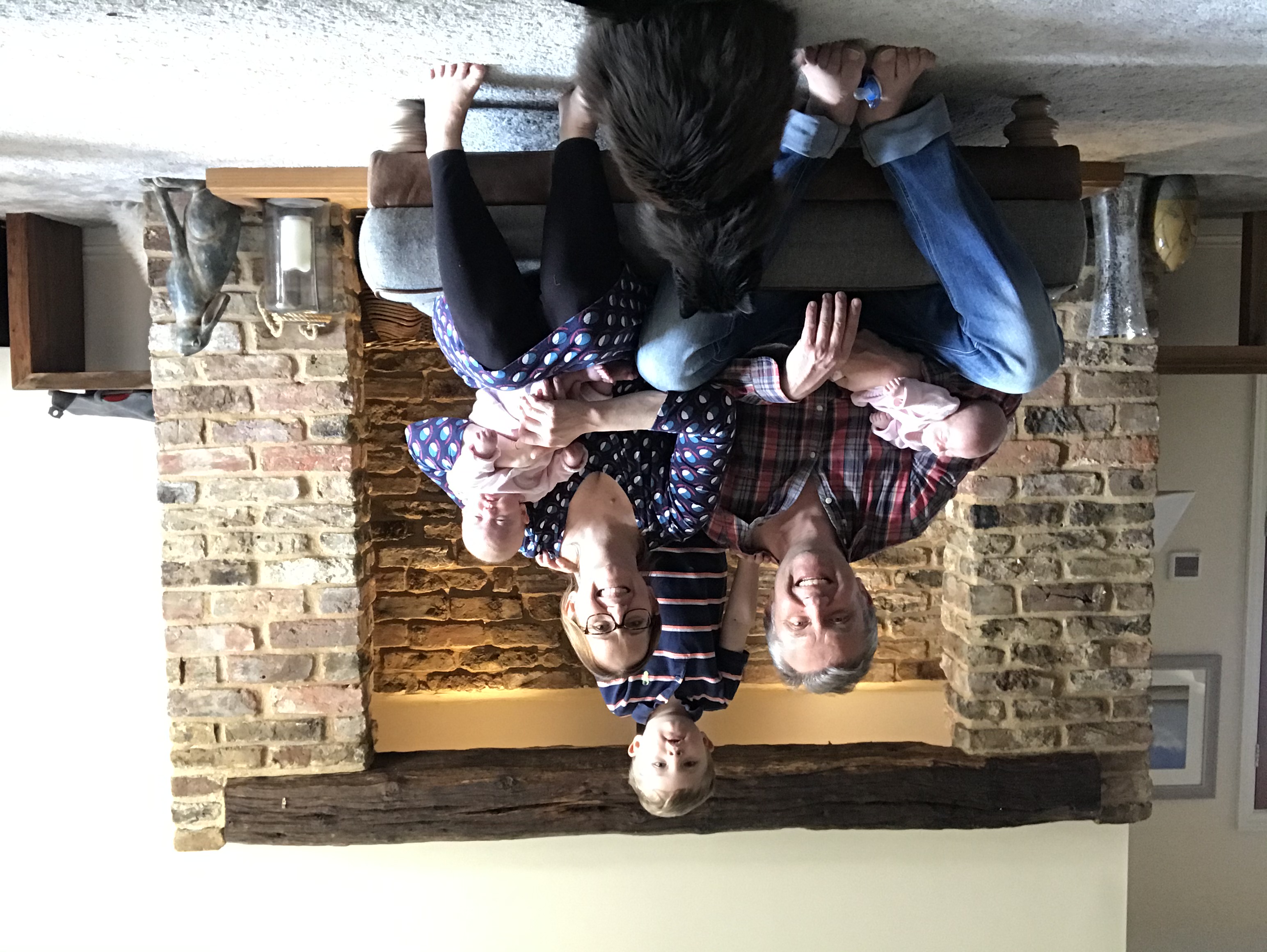 One Traveller's Lockdown walk for NICU
Thank you to everybody for the incredible support and fundraising efforts during our Lockdown Walk for Norfolk & Norwich University Hospital's Neonatal Intensive Care Unit (NICU). Our 29 participants completed their combined 105-mile walk back in May. We raised over £5,000! Starting at 1:05 pm the One Traveller team, including children Jack, Francesca and Edith, office staff and Tour Managers in the UK and abroad each completed a long walk around their gardens. These added up to a combined total of 105 miles, one for each day Francesca and Edith had spent on the NICU ward at the start of the year. The NICU is a specialist intensive care unit which treats over 900 babies a year. The money raised has helped pay for modern care equipment, ensuring that staff receive up to date training and that parents are supported with good facilities while their babies are in hospital.
Why we did it - Ian and Emma's story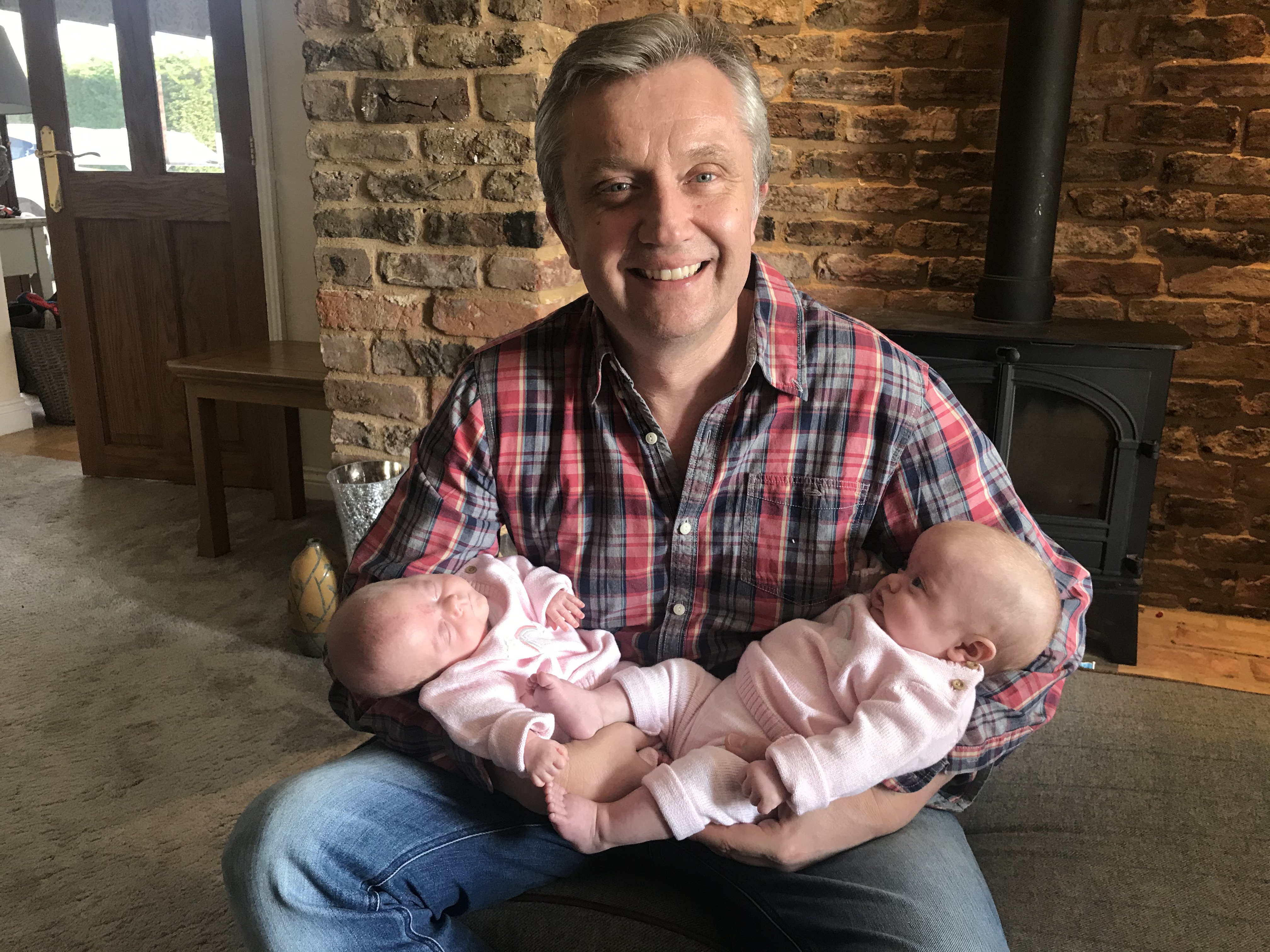 Twins Francesca Grace and Edith Hope Darkin (daughters of One Traveller founders Ian and Emma), were born in December 2019 weighing 3.5lbs and 1.3lbs respectively. Both spent time in the NICU ward at the Norfolk and Norwich University Hospital. Francesca was allowed home in January, four and a half weeks after birth. Edith, however, had a much longer journey as it was discovered she had an internal Haemangioma (birthmark) blocking 90% of her airway. After a mighty 105 days in hospital Edith finally joined her sister and big brother Jack at home on 26 March. The girls are now a year old and the entire One Traveller family remain eternally grateful to the NICU team for their skill, knowledge, care and determination."We feel blessed to finally have them both home and Jack is thrilled in his new role as a big brother. For Emma and I, it was the longest, most emotional journey of our lives. We remain eternally grateful to the NICU team at the Norfolk and Norwich Hospital, and all the heroes of the NHS, without whom we would not have our daughters." Ian and Emma Darkin, March 2020
Celebrating a double award success in 2020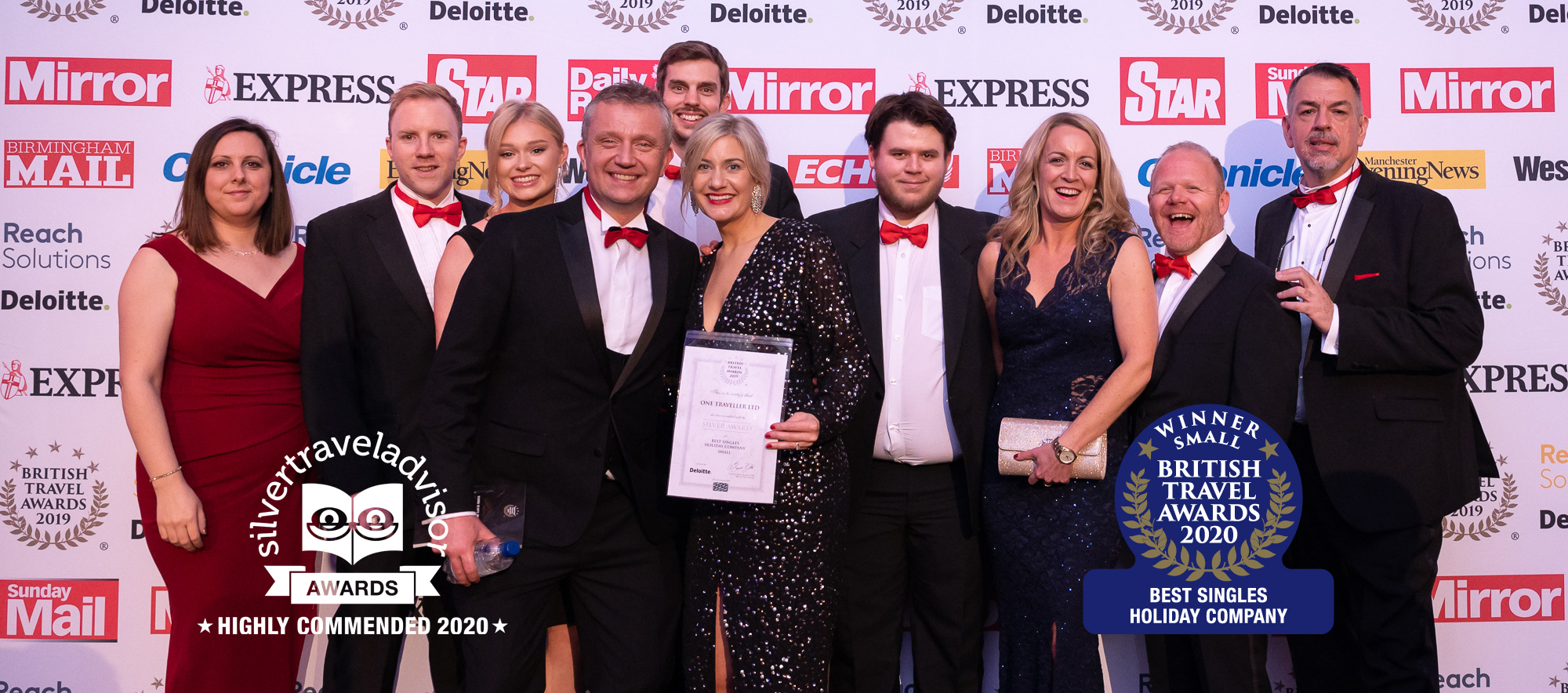 We were very proud to walk away as Gold winners for 'Best Singles Holiday Company' at the prestigious British Travel Awards 2020 – making this our seventh consecutive success there. The awards were this year based on the level of customer care and flexibility offered by companies in holiday transfers, cancellations and refunds. We were recognised for our ONE PROMISE on booking flexibility and financial protection and also our online 'Stay at Home' and 'Time to Dream' guides. One Traveller also emerged as 'highly commended' at the 2020 Silver Travel Advisor Awards. We were thrilled to have achieved this and see a lot of hard work pay off. Given that both awards are voted for by the public, we would not be in this position without the support and generosity of our guests and, as ever, we are extremely grateful. In return, we have worked tirelessly to look after those who have been unable to travel and have assisted anybody looking to rebook their holidays for a later date. We have tried our utmost to keep everybody posted on the latest developments, both within One Traveller and in the wider world of travel.
Assisting those who couldn't travel in 2020
In an unprecedented year for the travel industry, the One Traveller team is proud to say that we have promptly refunded all our guests for their cancelled 2020 holidays if they were unable to rebook. At all stages throughout the year, our guests were refunded ahead of the scheduled dates announced at the time of cancellation. Our entire team worked tirelessly to process these.Our office arrangements and travel industry guidelines are designed to take bookings and send people away happily on great holidays and we have seldom cancelled any holidays in the past, let alone almost an entire year of departures. However, we were always on the end of the phone or email and answered enquiries as promptly as possible. We thank everybody for their patience and understanding throughout.

Ease yourself back in to travel with our expanded range of UK breaks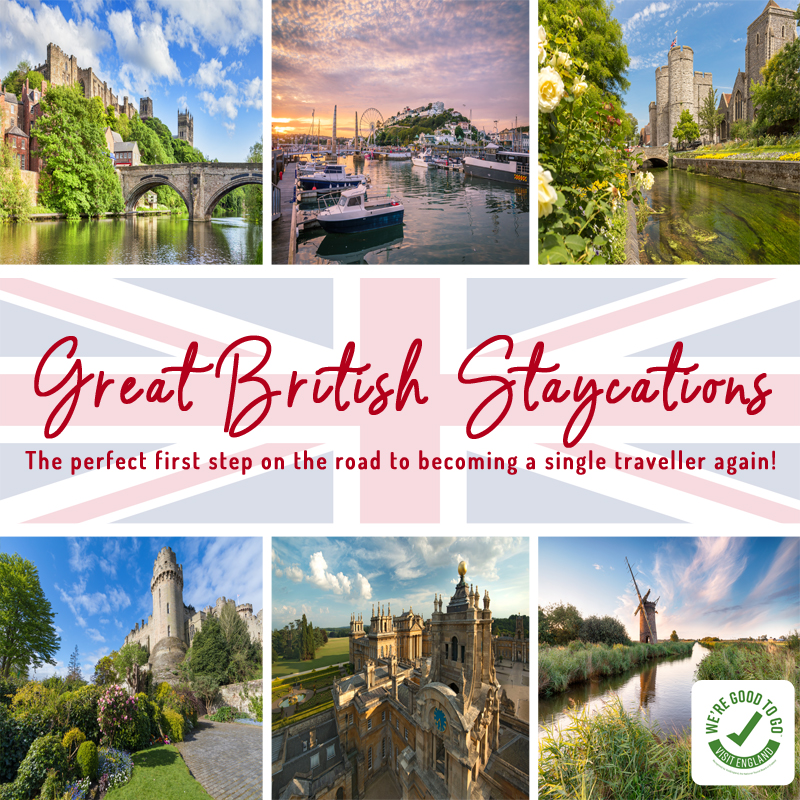 After a year of almost enforced hibernation, we look forward to welcoming you on our holidays and getting our dedicated and caring Tour Managers back to the places and jobs they love. At One Traveller we fully understand that at the end of winter, when allowed, we will all need coaxing back to social situations - dinner tables for more than one person, coaches for excursions and group visits etc. We have often spoken with nervous first-time mature single travellers over the years, so we are very used to this.
Let's put the last year behind us and concentrate on making 2021 a year to celebrate and remember for the right reasons. We are proud to announce our widest range of UK holidays to date. Head North, East, South and West with us on these shorter holidays to rediscover our own green and pleasant land. We have two new seven-day holidays to Devon & Torquay and Kent - The Garden of England, for those seeking a longer staycation, meaning more time to relax, explore and get to know your fellow travellers. We also have new five-day breaks to Oxford, Warwick, Liverpool, York and Durham all waiting to share their history, beauty and lesser-known hidden gems, plus the return of our ever-popular visit to Norfolk.


Introducing ONE PROMISE
The One Traveller family has always put our guests first. Without you, we are nothing. Flexibility and fairness are at the heart of what we do; helping our guests confidently indulge in their passion for travel while meeting new friends. Many will have missed out on a holiday in 2020 and we are all eager to have something to look forward to. With our 'One Promise', we're offering that extra reassurance before you dust off your passport and set your sights on new horizons once again.
Introducing our Stay At Home Guide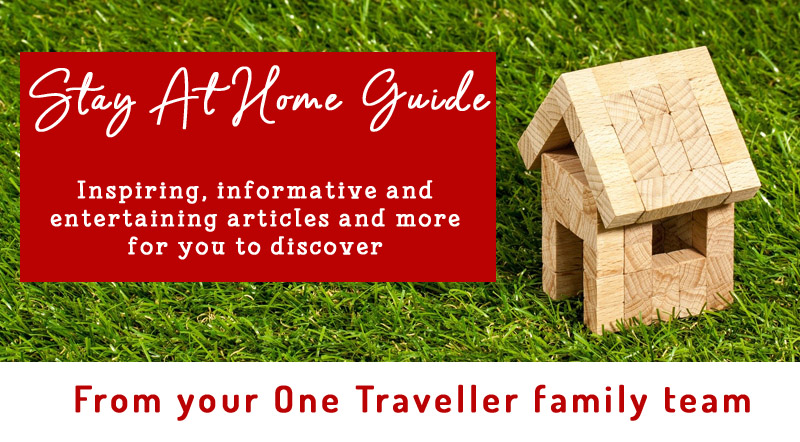 As fellow travellers, we know you will be longing for your next adventure, but after this past year, you may need a little extra inspiration before leaving home. That's why we created a Stay At Home guide, packed full of lots of things we think you will like. Experience virtual travel, pick your next travel read, watch a live concert from Andrea Bocelli or a West End Musical, or learn a new skill or language. The best part is you don't need to leave your armchair! Our guide keeps growing and now offers an extensive set of activities and articles.
Why not have a browse by clicking here and see where you end up.




Putting our guests' health and safety first
One Traveller is proud to have been awarded the 'Safe Travels' stamp of approval by the World Travel & Tourism Council and the 'We're Good to Go' seal by Visit England. These standards allow travellers to recognise governments, tourist authorities and companies at home and abroad which have adopted high standards for health and hygiene, meaning guests can concentrate on the important business of having fun. Accreditation involves demonstrating that our suppliers, as well as team members in our office and abroad, adhere to a wide range of health and safety measures and have carried out a Covid-19 risk assessment. The safety of our guests and their enjoyment of their holidays is paramount to what we do, and we hope these recognitions will help to put your mind at ease when you prepare for your next holiday.

Take the next step with our Time to Dream guide
It is natural to have nerves and concerns about travel this year, and uncertainty over what to expect. With this in mind, we have put together a selection of articles to help you prepare for that next dream break in the coming months. Discover inspirational articles and advice from the One Traveller team to help you plan your next holiday with our Time to Dream guide.
Lockdown life for Sam the cat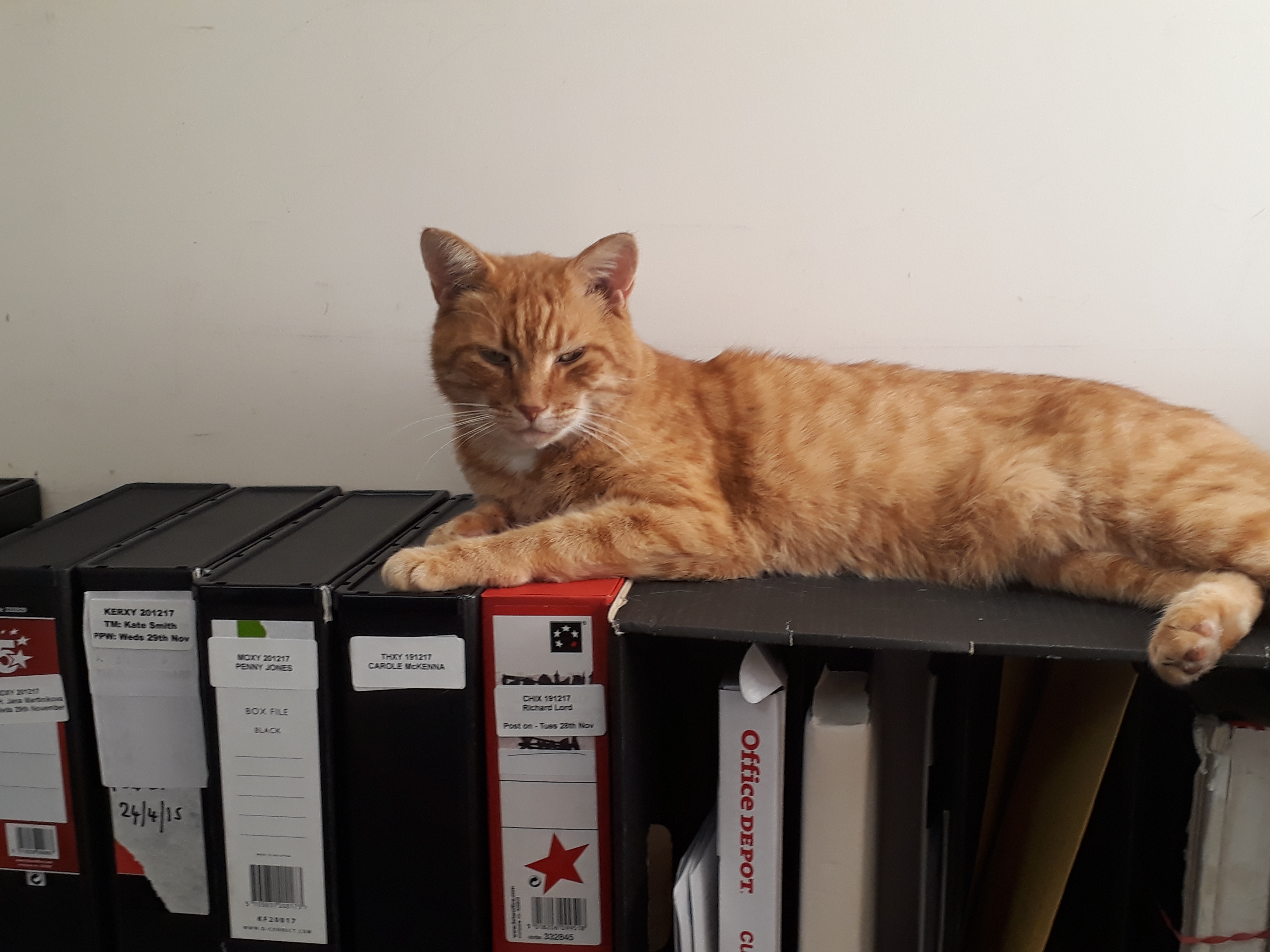 Lockdown life was still an adventure for Sam, the office cat! While most of us retreated to our own homes in 2020, there was one (very senior) member of our team who felt the need to stay put in the office. Yes, we're talking about the sleepiest, craftiest and most mischievous member of the One Traveller family – Sam, our office cat! We think he enjoyed having more space to stretch out, without any pesky humans getting in his way. Sam was very well looked after throughout lockdown, with frequent visits made to bring food and cuddles his way. He was, quite typically, as spoiled as ever…
Stay up to date with all things One Traveller
As this newsletter hopefully shows, a lot has changed in the past year at One Traveller and we haven't even mentioned all of our new holidays! If you'd like to keep your finger on the pulse with our latest updates, join our electronic mailing list! We will notify you of new holidays and announcements, without ever passing your details to anybody else. It's easy to sign up, too - just click here.
Do so by 15 March and you will also be entered into a free prize draw to win some great One Traveller branded travel accessories.
Back to News