One Traveller Awarded 'Safe Travels' stamp
Posted 29/06/2020 : By: Adam Wigglesworth
Share on Facebook Share on Twitter
One Traveller is proud to have been awarded the use of the World Travel & Tourism Council's 'Safe Travels' stamp. This stamp is a mark that allows travellers to recognise governments, tourist authorities and companies around the world which have adopted health and hygiene global standardised protocols – so consumers can experience 'Safe Travels'. This involves demonstrating a large number of requirements to ensure that our suppliers, team members at our office and abroad adhere to a wide range of health and safety measures which also include protocols on global pandemics.
Eligible companies such as hotels, restaurants, airlines, cruise lines, tour operators, attractions, short term rentals, car rentals, outdoor shopping, transportation and airports, will use the stamp once the health and hygiene protocols, outlined by WTTC, have been implemented. We have been working hard to ensure our suppliers meet the strict standards expected both by us at the World Travel and Tourism council.
The global protocols to recover the Travel & Tourism sector have been embraced by over 1,200 companies, including some of the world's major tourism groups, and over 80 destinations, ensuring safety and hygiene of travellers are the top priority.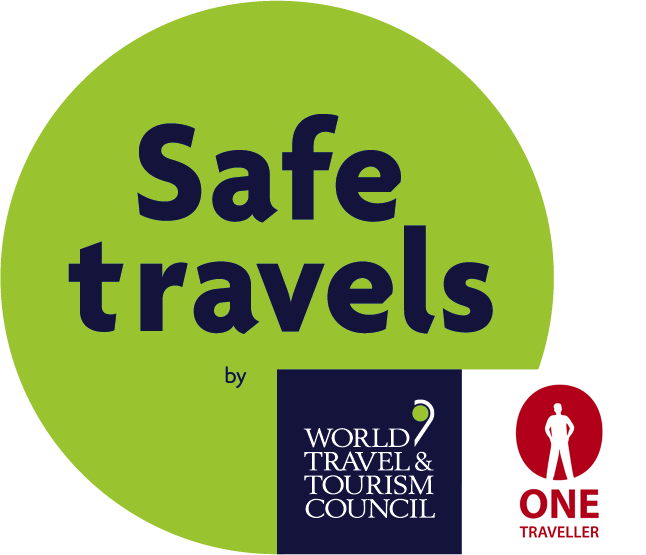 Back to Coronavirus